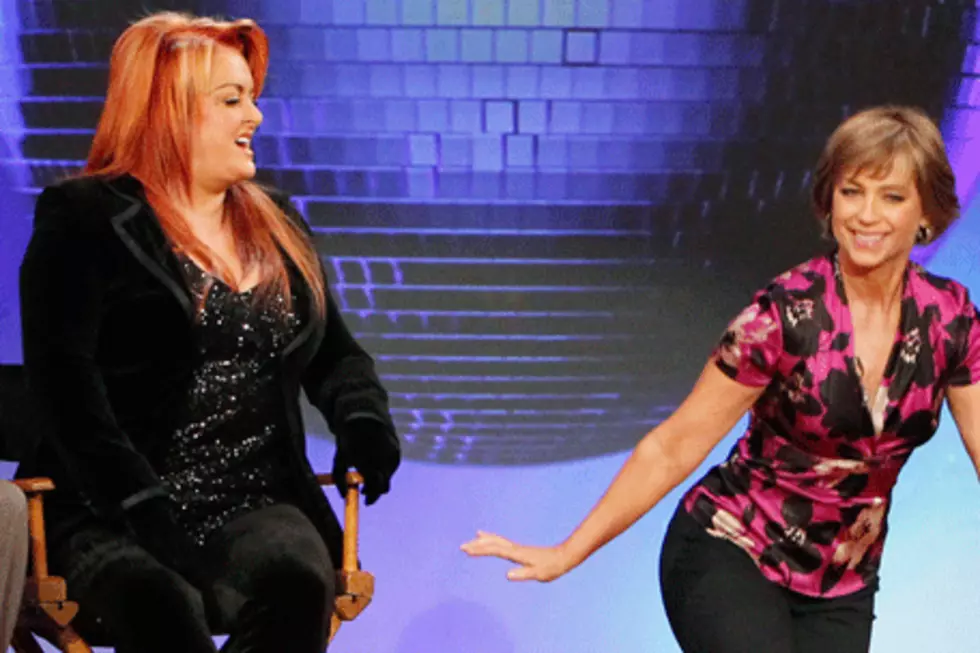 'Dancing With the Stars' First Elimination: Wynonna Reacts
Rick Rowell, ABC
While Wynonna Judd and her pro dance partner Tony Dovolani can breathe a sigh of relief for at least another week as they advance to the next round of "Dancing With the Stars," the country singer has to bid farewell to her pal Dorothy Hamill, who had to exit the competition under her doctor's orders, due to a spinal injury.
"She's an American treasure," said Wynonna backstage at the elimination show Tuesday evening (March 26). "I just worked with her (Dorothy) and I grew up on her. I don't know a person on the planet who doesn't know who Dorothy Hamill is, whether you're into skating or not. She represents a champion. I just did an ice skating event and sang while all of the gold medalists through history skated to my music. It was pretty amazing. It was one of the most spectacular things I've ever done. Dorothy and I bonded. We both felt like we were kindred spirits when we got here. I kind of feel like I'm missing my sister friend, the person I stand with."
But the show must go on, and lucky for Wynonna, she's feeling better each and every week of rehearsals. In fact, she may have just found the fountain of youth.
"At this point, the second week, I am now 30-18," she teases. "I do, I feel younger every week. Everywhere I go, like a guy at the restaurant last night said, 'I haven't seen you in a couple of months, you look younger.' I'm like, 'Yes, I've been hanging out with this guy named Tony and he's been making me dance four hours a day!'"
For next week's dance, Wynonna will have to channel her inner teenager for the show's prom-themed night. "I sang at my prom, so I don't remember the exact theme song because I was so nervous about singing," she remembers. "I know that this prom is going to be out of control."
"We're going to show what proms are actually like," jokes Tony. "I know everybody's dressed up in tuxedos when they leave the house ... We're gonna show what happens after the prom."
Sounds like just the theme for Wynonna to finally cut loose on the dancing competition.
"Bruno (Tonioli) has been egging me on," she laughs. "I'm coming on, so you better get this party started."
ABC's "Dancing With the Stars" airs next Monday, April 1, at 8 PM ET.
Watch a Video on Dorothy Hamill's DWTS Exit