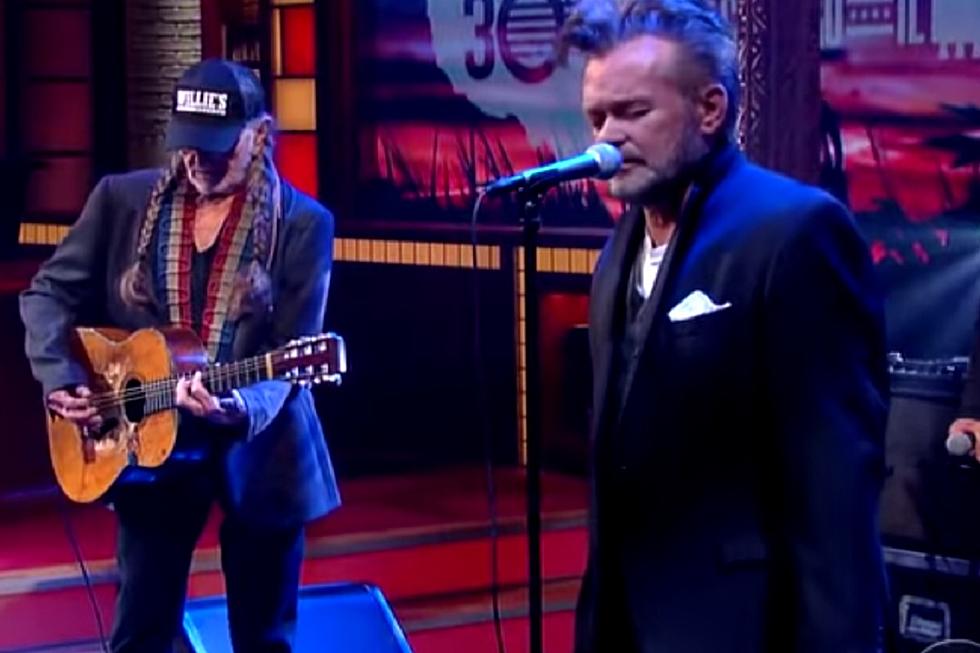 Watch Willie Nelson and John Mellencamp Perform 'Night Life' on 'The Late Show With Stephen Colbert'
YouTube
Nelson and Mellencamp, along with Neil Young, are co-founders of Farm Aid, and their performance on Colbert's new show celebrated the event's 30th anniversary. Farm Aid 2015 is set to take place on Saturday (Sept. 19).
"Night Life" was written by Nelson in the late 1950s and has been covered by everyone from Doris Day to Frank Sinatra. Nelson and Mellencamp's Late Show performance blended the country legend's legendary vocals with Mellencamp's rugged voice, plus a harmonica, drums, horns and piano. Press play on the video above to watch.
Farm Aid aims to raise money for family farms throughout the United States. Since first beginning in 1985, it has raised more that $48 million.
"In 1985, alternatives didn't exist for most farmers, and people didn't understand that there was a role for them in changing the system," Mellencamp says. "People thought the farm crisis was a rural problem. But after that first concert, people listened. They realized that if we lost family farmers, we lost Main Street, and we lost our food. They stood up with family farmers, and now things are changing. We've got a lot more work to do, but the connection between rural and urban communities is more real and important to people."
Dave Matthews is Farm Aid's other board member, and he will join Nelson and Mellencamp, as well as Kacey Musgraves, Jack Johnson, Imagine Dragons, Old Crow Medicine Show, Mavis Staples, Holly Williams, Lukas Nelson & Promise of the Real, Insects vs. Robots (featuring Willie Nelson's son Micah) and Blackwood Quartet, at this year's festival.
Tickets for the event are available through the Farm Aid website.
Test Your Willie Nelson Knowledge!
Country Stars Who Have Served in the Military