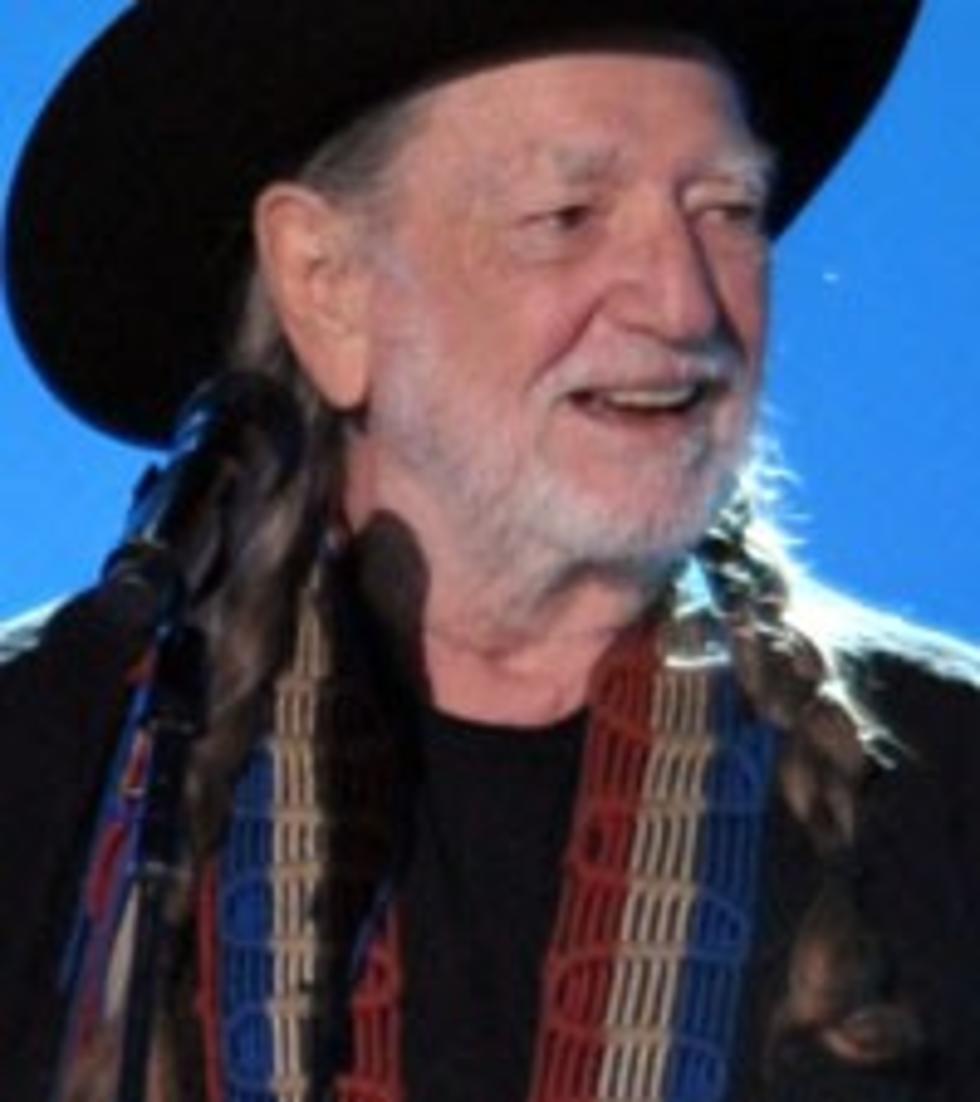 Willie Nelson, Farm Aid 2012 Headed to Hershey
John Shearer, Invision/AP
HERSHEY, Pa. (AP) - The annual Farm Aid benefit concert is coming to Hershey in September as the country's small and medium-sized farms face a shifting economic landscape, but board member Dave Matthews sees some hopeful signs in the uncertainty.
Matthews, who will perform at the Hersheypark show on Sept. 22 with longtime collaborator Tim Reynolds, sees demand growing for the types of farm products produced by smaller operations.
"I do feel like our awareness is changing in this country, but it's not fast, and it's not fast enough," Matthews said last week before his band performed at the same stadium where Farm Aid 2012 will be staged.
"There needs to be an effort, I think, to increase the number of people that are informed and the number of people who have access to better food."
Farm Aid has been held nearly every year since 1985, including in western Pennsylvania a decade ago, and has raised more than $40 million to help keep family farmers on their land.
"The charity that drives Farm Aid, I think, is so impossible to argue against," Matthews said. Farm Aid is trying "to give voice to the plight of the family farmers in this country, to give voice to people who are voiceless but are so essential to how we identify ourselves, and speak the truth in a public way."
Matthews, a Farm Aid performer since 1995 and a board member since 2001, maintains a farm and vineyard in Virginia. His family also grows some of the food they eat at their Seattle home.
As a boy in South Africa, he idolized his dairy farmer uncle and dreamed of being a farmer himself one day. These days he sees the idealized version of the small family farm in America as a contrast to the industrial techniques and scales that dominate modern agriculture.
"The way it's run now is unhealthy, unsustainable, and that's what's destroying the small farmers (and) the mid-sized farmers," Matthews said. "That's the part that is heartbreaking."
Profit-driven, industrial-scale farming does not take into account longer-term effects on health or the environment, he said.
"When you're talking about the milk that your kids drink or the food that they eat or the land that it's grown on, when you think about those things, then the cheapest way to do something is the most short-sighted way to do something," Matthews said. "If the cheapest way to do something is to produce the worst food for our children, that's obviously not the right thing to do."
Pennsylvania ranks third nationally in direct farmer-to-consumer sales, according to Farm Aid, and sixth with some 600 organic farms. Agriculture is the state's leading industry, and south-central Pennsylvania, where Hershey is located, includes vast areas of highly fertile farmland. The last time the concert was held in Pennsylvania was 2002, in Burgettstown, outside of Pittsburgh.
Farm Aid, which drew about 16,000 people last year in Kansas City, Kan., runs a grants program that doles out money at the end of the year, but it also is a way to draw attention to issues facing farmers. Most recently, its Farmer Resource Hotline network has migrated online, working with farmers to help them explore alternate sources of credit or find specialized training.
Matthews said that after a Farm Aid concert in Virginia, a couple hours from his farm, he found himself being stopped on the street and thanked by farmers who had been helped by the organization.
"It really does affect people, it has an effect on farmers - that's the part that's really hard for me to impart," he said. "Because when I go state to state, and see all these people, all these local farmers who come in who have been affected by the efforts of Farm Aid, who have been on the edge and been helped by the efforts of Farm Aid, it just makes you feel like ... you're doing something worthwhile."
The country's longest-running benefit concert, Farm Aid also includes food vendors drawn from local family farms, and the Homegrown Village, where people can talk with farmers and learn more about agriculture.
Copyright 2012 The Associated Press. The information contained in the AP news report may not be published, broadcast, rewritten or otherwise distributed without the prior written authority of The Associated Press. Active hyperlinks have been inserted by AOL.
Watch Willie Nelson Discuss Heroes