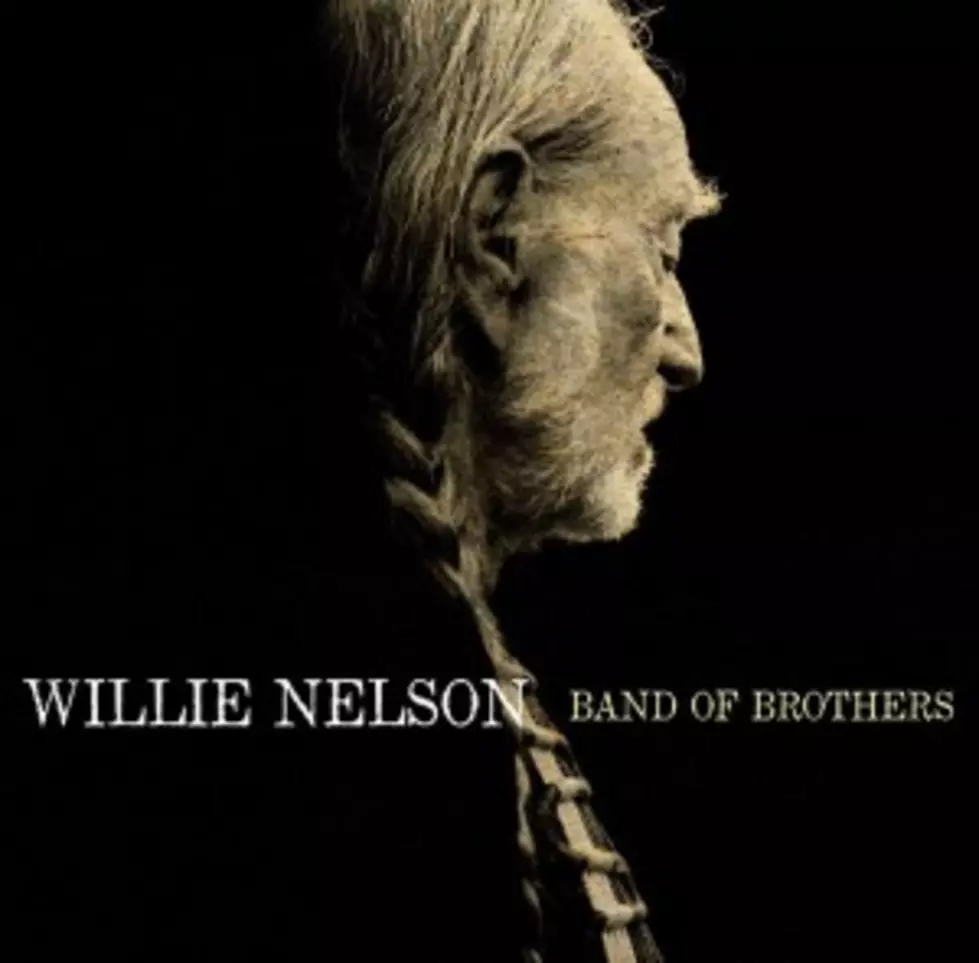 Willie Nelson's 'Band of Brothers' Debuts at No. 1
Legacy Recordings
Willie Nelson's latest album, 'Band of Brothers,' debuted at No. 1 on Billboard's Country Albums Chart.
The 14-track record also landed at No. 5 on their all-genre Top 200, making it his highest debut on the popular albums chart since 'Always on My Mind,' which peaked at No. 2 in 1982.
'Band of Brothers' features nine original songs co-written by Nelson, who says he released the record simply because he had new material.
"I got on kind of a writing kick," Nelson notes. "It's good to be writing again."
'Band of Brothers' also includes five tunes made famous by other artists, including the Billy Joe Shaver song, 'The Git Go,' which is a collaboration with Jamey Johnson.
'The Wall' is the first single from Nelson's latest record.
"I had been on tour, and, the next thing you know, I hit the wall," the Texan explains of the song. "It turns out it's a pretty good song."
Watch an exclusive performance of Nelson performing the single here.
Nelson has also released a video for 'Band of Brothers.'
The country legend is currently crossing the country on tour with Alison Krauss. Their upcoming shows include stops in Missouri, Arkansas and Iowa. See a complete list of all of his shows here.
Download 'Band of Brothers' here.