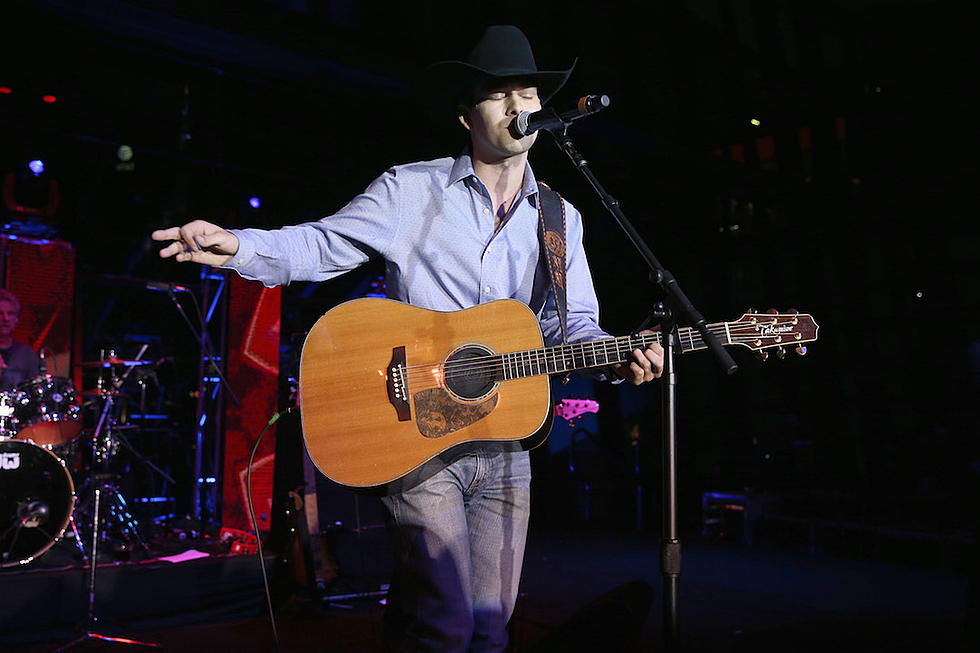 William Michael Morgan Is Putting His Sophomore Album's Fate in His Fans' Hands
Terry Wyatt, Getty Images
It's been two years since William Michael Morgan put out his debut album, Vinyl, and the country singer says he wants to try something different when releasing his newest batch of songs. The change is all about the fans.
"With our first three releases off the debut record, we didn't get a chance to really see what people were liking more. We just did the songs and put the album out," Morgan explained to The Boot in a recent interview. "I guess that works, and it's always been a way to do it, but we started figuring out that when people come to shows, they might like this song a little more, or they might really want to hear that one. So it was like, 'Why don't we let them decide?'"
That's why, instead of taking more traditional route of releasing a single and another track or two followed by a full sophomore album, Morgan has opted to share a batch of songs with his fans over the course of a few weeks, giving each song its moment and seeing which of them resonates the most with his listeners. So far, Morgan has released three such songs -- "Tonight Girl," "Brokenhearted" and "Talking to a Girl" -- and the singer says there is more new music to come.
"We'll look at the numbers, see what people are gravitating towards and listening to more," Morgan continues, adding that he thinks it's only fitting that the fans should have a hand in selecting which of the new songs make it onto his next full-length record. "We don't give the fans enough credit, because they're the ones that control it," he goes on to say.
"They're the ones who are gonna come to a show. They're the ones who are gonna stream or buy our songs, wear our T-shirts and our hats. That's the people you wanna make happy," Morgan points out. "You know, you can't fake to those people. You've gotta treat 'em as family, because that's what a lot of those people out there are. We've made a lot of friends, and we've made a lot of fans, but we've also made a lot of family."
By voicing their opinions about the new songs as they're released, Morgan says his fans are, in effect, shaping his forthcoming record, which is still very much in flux. "At the moment, we don't have a full record," he reveals.
"We're gearing up to go back in the studio as soon as possible," Morgan adds. "We're writing still a bunch, and trying to find songs a bunch. We've only got about half the record done."
Despite his more experimental approach to releasing music this time around, songs such as "Brokenhearted" prove that Morgan is still a country traditionalist. Like any good classic country singer, he will eventually put out a physical version of the finished project.
"It's gotta be on vinyl. It's gotta happen. There's no way around that," he says adamantly. "There will be a physical copy of our finished product, whatever it may be, whenever it may be."