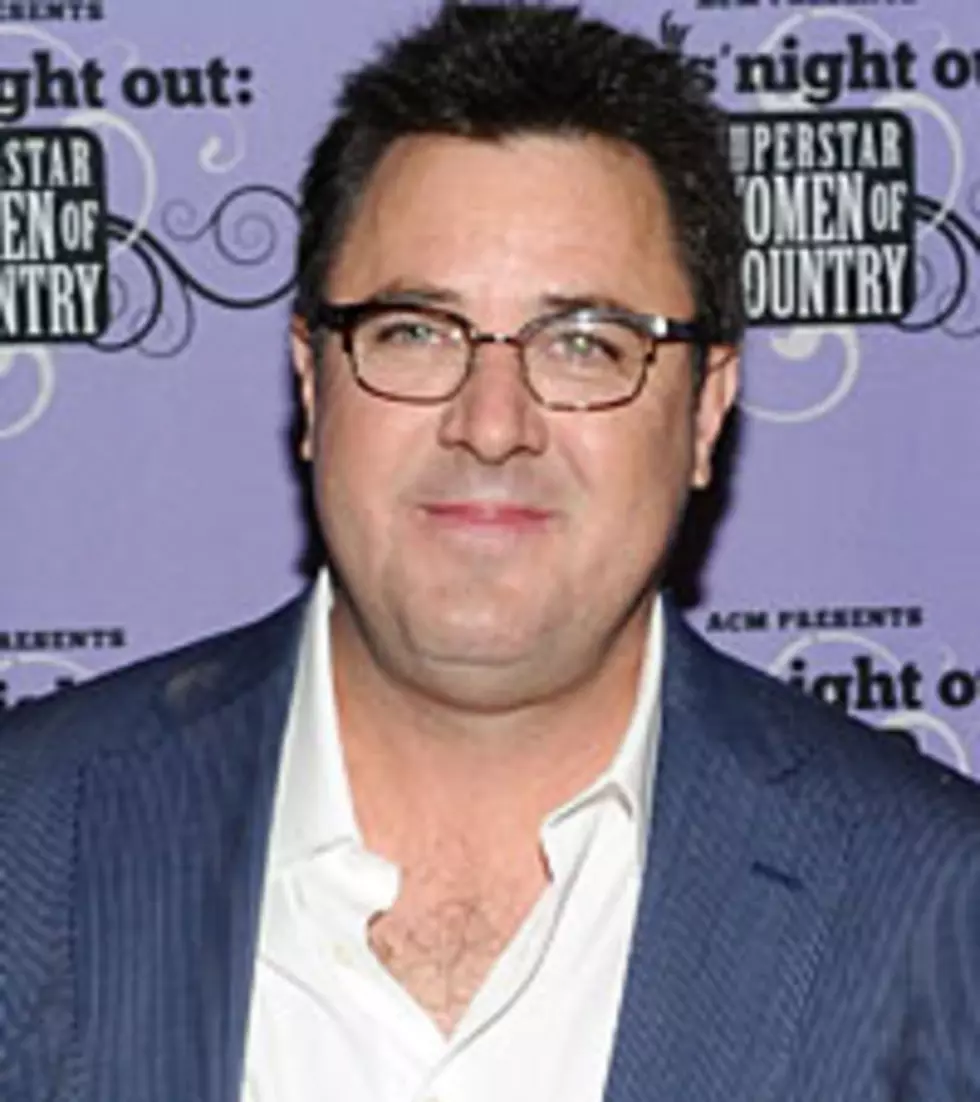 Vince Gill Taps Into Darker Side on Upcoming Album
Michael Buckner/ACMA2011/Getty Images for ACM
Prolific country music star Vince Gill is prepping for the release of his first album in five years, 'Guitar Slinger,' which features some of the darkest songs of his career. One of those is 'Threaten Me With Heaven,' the CD's first single that Vince wrote with wife Amy Grant, Dillon O'Brian and the late Will Owsley. The song was inspired by the story of a devout Christian who received some bad news after visiting the doctor but joked, "Well, what are they going to do? Threaten me with heaven?" Vince was so moved by the story that he was compelled to write about it. But then the song took on a whole new meaning before it was even released.
"Since the song was recorded, my friend Will Owsley took his own life, so the song has a profound impact on me now," the singer explains. "In my lifetime, 'Go Rest High on That Mountain' has been the song that helped a lot of people through their grief. I think this one will in turn hopefully do the same thing. It's a powerful, powerful song. I feel like it's the crown jewel of the new record."
Suicide was the inspiration behind another tearjerking track on the record, 'Billy Paul,' which features Vince and Amy's 9-year-old daughter Corrina on vocals. "It's a song about a friend of mine who took his life after he took someone else's life," Vince explains. "It's very, very dark, but I love that in music. I was always drawn to music with those kinds of things."
Vince admits that he has more sad songs than love songs but also balances it out with uptempo tunes on 'Guitar Slinger' that show his lighter side and his legendary guitar skills. He wrote or co-wrote every track on the project, which was recorded in his home studio.
'Guitar Slinger' is set for release later this year and is the follow-up to his Grammy-winning mash 'These Days.' "I feel like the emphasis has been on the songs and the songs have gotten better," Vince says. "They really run the gamut of what they are about, how they feel, how they sound. It's not an all-traditional record, it's not an all-contemporary record; it's all over the map, like I kind of have always been. But it doesn't feel out of step with anything I've done previously."
Watch Vince Gill Perform 'Threaten Me With Heaven' Live