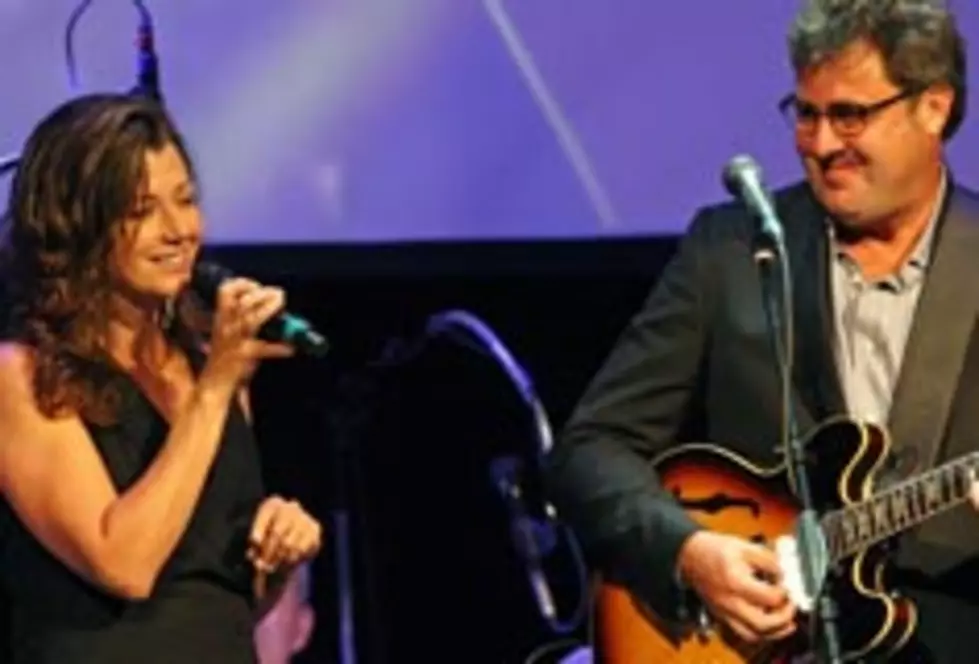 Vince Gill Gets Sentimental During 12 Days of Christmas
Frederick Breedon, Getty Images
Vince Gill and wife Amy Grant are on the road together spreading holiday cheer on their 12 Days of Christmas tour. And even though the pair may have limited time to shop for holiday presents for each other, Vince says traveling during the festive season with his better half is the perfect gift.
"It's really sentimental to us because it's how we first met -- doing Christmas music," Vince recalls to Country Weekly. "We met in '93 and were crazy about each other. [I thought], 'This could be a great friend right here.'"
The now-happily-married couple met while Vince was taping his TV special, 'Christmas With Vince Gill,' at Nashville's Ryman Auditorium, which makes their decision to wrap up the tour with two dates at the Ryman (December 21 and 22) all the more meaningful.
Vince admits most of the credit for the holiday tour goes to his wife of nearly 11 years. "It has a real sentiment to us and she just adores this music," Vince says. "She's far more steeped in it and loving of it and knowing it -- all that stuff -- than I am. I like it, but I'd rather be playing really loud."
Not that the longtime Grand Ole Opry member minds spending December traveling across the country with his beautiful spouse. "I like Christmas songs and all, but are you kidding me? I get to ride around on a bus with my wife? That's 80 percent of the reason I do this," he admits. "Trust me, I'm a guy."
The 12 Days of Christmas tour is the fifth holiday trek for the musical couple, but Vince says he isn't tired of it yet. "It's fun. At the end of the year I get to go out and be a crooner and sing these beautiful songs with these great melodies, and I really like the majority of the great [Christmas] classics. People like the familiarity of it and it's got a bit of reverence to it."
The 12 Days of Christmas will play two shows in North Carolina and one in Georgia before heading to the Ryman for the conclusion of the tour. See the schedule here.