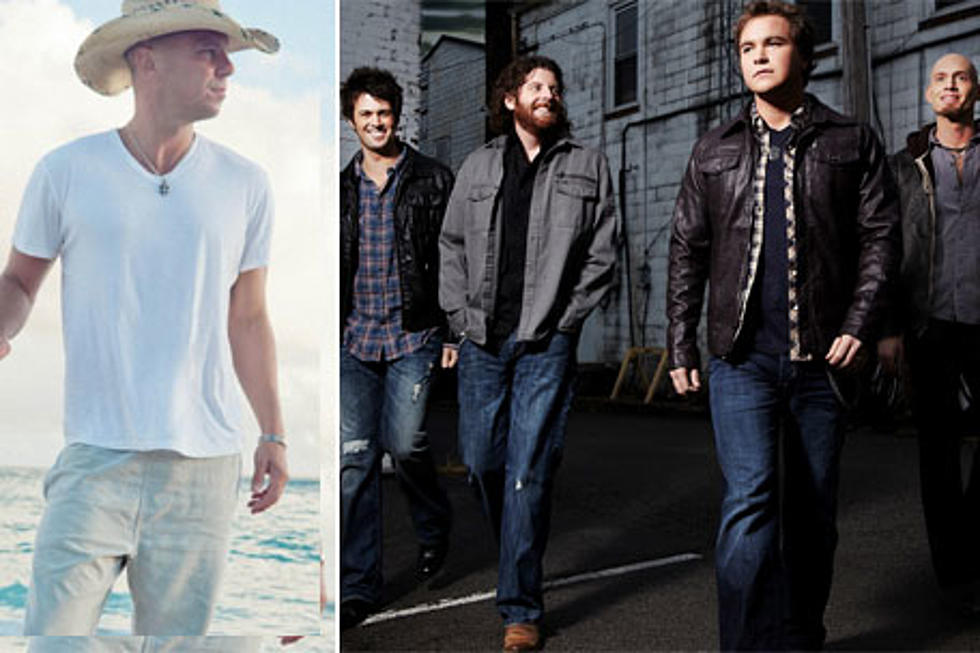 Tortuga Music Festival 2013: Inaugural Event to Feature Kenny Chesney, Eli Young Band, Gary Allan + More
Danny Clinch / Republic Nashville
The majestic backdrop for the first annual Tortuga Music Festival will be the very thing its performing artists are working to save: the ocean. The two-day event, organized by Rock the Ocean and presented by Landshark Lager, is set for April 13-14, 2013, on the beaches of Fort Lauderdale, Fla. Event organizers confirm exclusively with The Boot that country powerhouse Kenny Chesney is set to headline the inaugural event, with additional performances by Eli Young Band, Gary Allan, the Avett Brothers, Michael Franti & Spearhead, G. Love and Special Sauce, Kip Moore, Gary Clark Jr., Sister Hazel and more than a dozen other artists from the pop, rock and country worlds.
"We get to use our voices to draw attention to some of the problems affecting our beaches and our oceans," Eli Young Band frontman Mike Eli tells The Boot. "For example, overfishing and shark finning. Did you know 200,000 sharks are killed everyday just for their fins to make shark fin soup? Someday, I want my grandchildren to be able to experience what I've experienced. I want them to see the beauty of the ocean. It's great to be a part of a festival that's trying to spread the word, making sure the ocean is preserved for future generations to enjoy it."
The oceanfront event, which will boast three stages of music, will take place right on the sand, with sustainable seafood and local culinary treats served to concertgoers. In partnership with Guy Harvey Ocean Foundation and Ocean Conservancy, a Conservation Village will also be set up to provide information and tools needed to help preserve the world's oceans.
"This is not your average music festival," says Tortuga producer AJ Niland. "This festival will showcase world class talent, with world class amenities on a world class beachfront setting. More importantly, it is a festival with a purpose."
For Eli Young Band, the purpose of this event hits close to home, especially as the guys start their own families. Bass guitarist Jon Jones insists that it's their job as country artists to get the word out to fans about the importance of philanthropic causes such as ocean conservancy.
"We hope by speaking up, we can help to impact the choices our fans make and encourage them to get involved," he says. "There are so many issues impacting our oceans and coastlines -- overfishing and pollution are just a start. We can all do our part in by cleaning up after ourselves when we go to the beach, so that trash doesn't continue to pile up in our oceans. The amount of plastic that winds up in the ocean and how it impacts the ecosystem is staggering. It's important for us to call attention to these issues and chip in where we can."
Click here to get email updates on future artist announcements and ticket information for Rock the Ocean's Tortuga Music Festival.
Watch Eli Young Band's 'Even If It Breaks Your Heart' Video