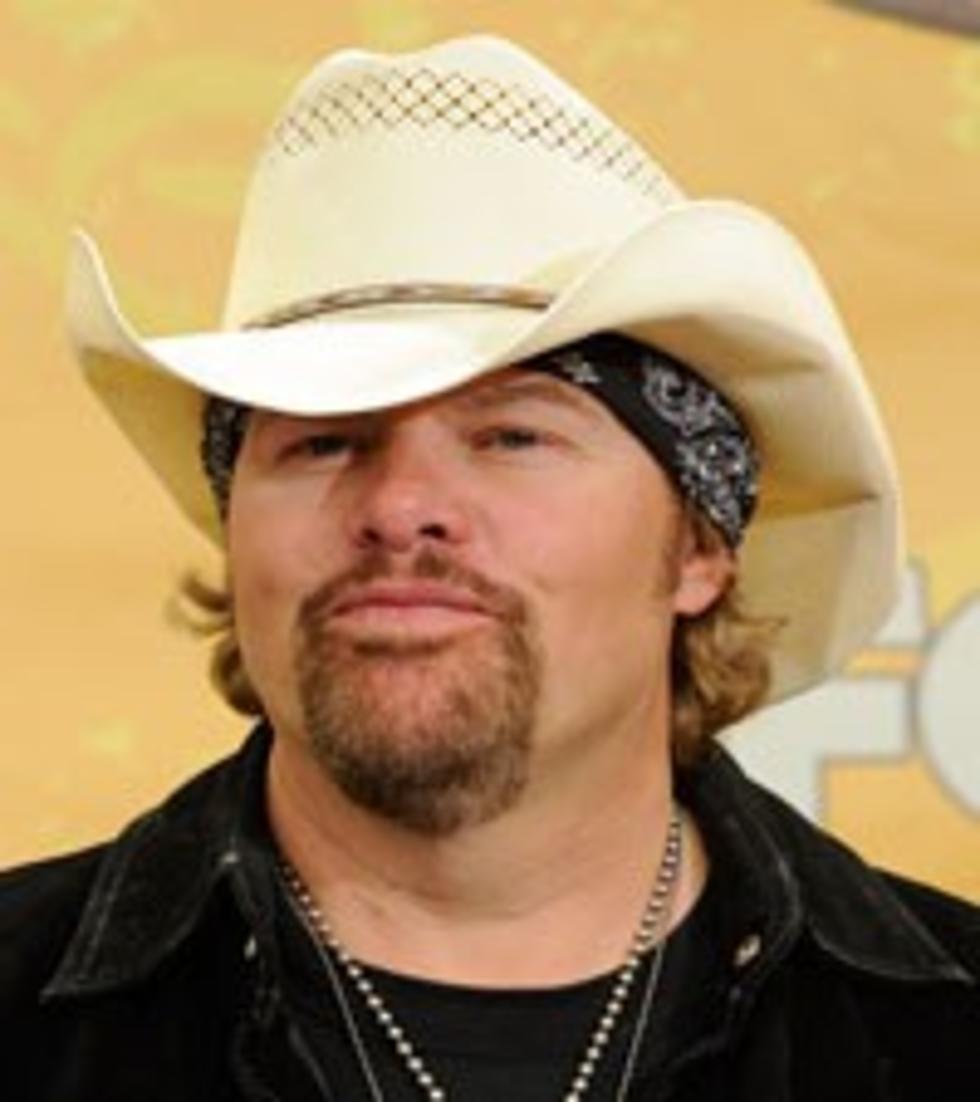 Toby Keith Scores 2011 Summerfest Performance
Getty Images
It's known as one of the biggest summer music festivals in existence, and one of the performers already slated for the 2011 event promises that Summerfest will live up to its reputation. The 11-day festival, which will be held next year from June 29 to July 3 and July 5 to July 10 in Milwaukee, Wis., announced the first performers for the event: Toby Keith, along with opening act Eric Church, will hit the stage on Friday, July 1, with dozens more superstar acts expected to be announced at a later date.
The historic festival, currently in its 43rd year, has previously played host to a wide variety of musical and comedy guests, including Jay Leno, Bob Dylan, Tina Turner, Bob Hope, James Taylor, Christina Aguilera, Dolly Parton, Eric Clapton, George Carlin and Shania Twain.

Toby will turn the big 5-0 only one week after he performs at Summerfest. But the recent ACA winner says he isn't planning on retiring anytime soon. "Age is just a number to me. I'm very grateful and really healthy," he tells The Boot. "I play full court basketball two or three nights a week, and I feel like I did when I was 30."
Toby's latest single, 'Bullets In The Gun,' is at No.16. The song is the title track of his latest album, which debuted at No. 1. Watch the video here.
Tickets for Summerfest can be purchased here.