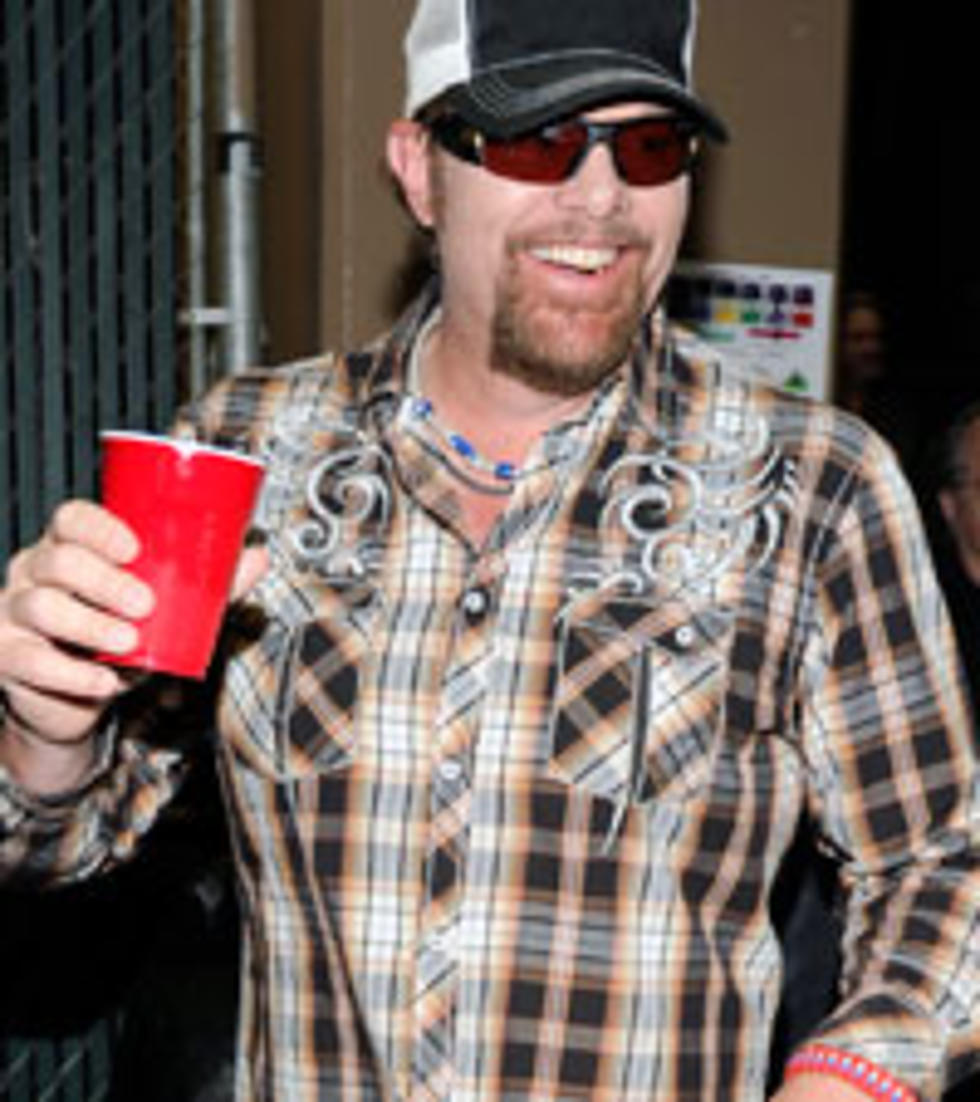 Toby Keith's New Album Title Revealed
Getty Images for ACM
Toby Keith has hope, even if it comes in the form of a cold beverage. The singer-songwriter's 16th studio album, Hope on the Rocks, will be released on on Nov. 13. The project will include 10 tracks, two of which Toby co-wrote with frequent collaborator Bobby Pinson. The first of those is the project's title track, while the second, "I Like Girls That Drink Beer," is currently climbing the charts.
"Everybody heard ["I Like Girls That Drink Beer"] in the studio and was like, 'You've got to release that at some point,'" Toby reveals to Billboard. The tune will also appear on a deluxe edition of the album, which feature four tracks not included on the standard edition.
Another song that fans can expect to hear on at least one version of the album has to do with golfing and, according to the Oklahoma native, "kind of puts everything into perspective for all the golfers in the world. It lets you know if you're not on TV, you're not a very good golfer. I've played it about four or five times in public and got rave reviews on it."
A track listing for Hope on the Rocks, which Toby produced and served as the primary songwriter, is still forthcoming. The road warrior is currently on tour, with his next stop tomorrow (Aug. 30) in Sparta, Wis. See more Toby Keith tour dates here.
Watch the Lyric Video for Toby's "I Like Girls That Drink Beer"