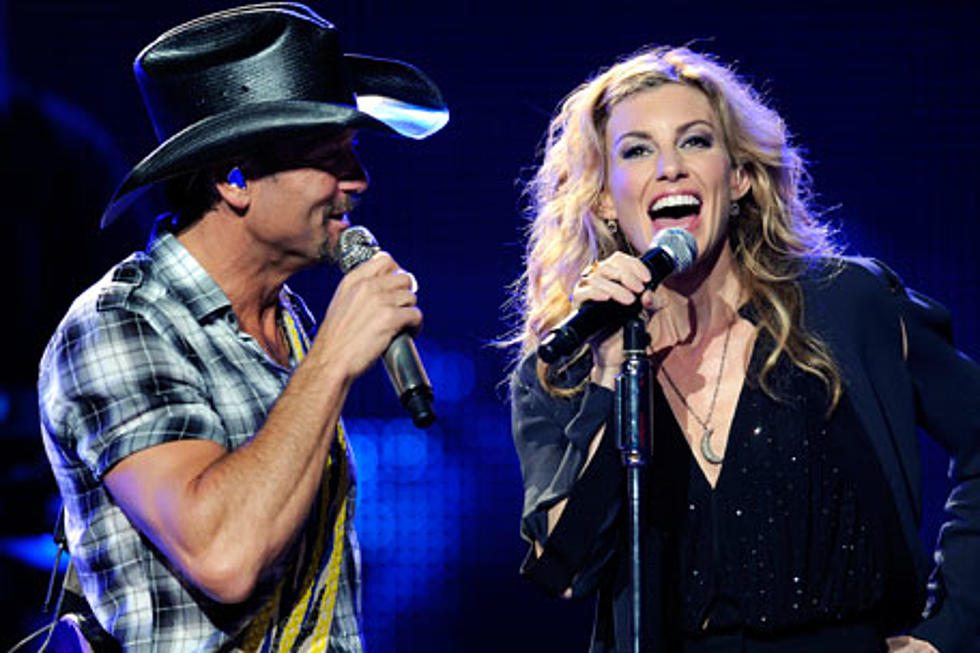 Tim McGraw & Faith Hill Las Vegas Residency Rumors Heat Up
Martin Philbey, Getty Images for Danda Films
Is life imitating art for Tim McGraw and Faith Hill? In 1995, Faith had a Top 5 hit with "Let's Go to Vegas," a musical attempt to convince her love to elope to Sin City, and now, the Las Vegas Sun newspaper speculates that she and her hubby are headed to the strip.
According to the paper, the couple were expected to announce a run of Las Vegas shows today (June 21), but because of "last-minute timing" and complicated travel arrangements -- likely due to Tim's hectic Brothers of the Sun tour schedule -- the official revelation has been postponed. Details about the couple's alleged Vegas residency will reportedly be made in a few weeks.
In April, the same publication rumored this husband-wife concert stint, saying Tim and Faith would play weekend shows in Vegas this November through next April. At that time, it was speculated that the performances would also take place in an 1,800-seat theater not far from Garth Brooks' shows at the Wynn Las Vegas Hotel & Casino.
Speaking of spousal collaborations, the "Right Back Atcha Babe" singer promises more duets with his better half. He's just not sure when.
"We'll certainly do [more duets] down the road," Tim tells American Songwriter magazine. "I'll do an album eventually but it's tough to say when. She's busy and she's got her career. We look at it as three different careers -- her career, my career and what we do together. We try to keep them separated."
Watch Tim & Faith Chat On American Country Music Awards Red Carpet
#fivemin-widget-blogsmith-image-441370{display:none;} .cke_show_borders #fivemin-widget-blogsmith-image-441370, #postcontentcontainer #fivemin-widget-blogsmith-image-441370{width:570px;height:411px;display:block;}

try{document.getElementById("fivemin-widget-blogsmith-image-441370").style.display="none";}catch(e){}