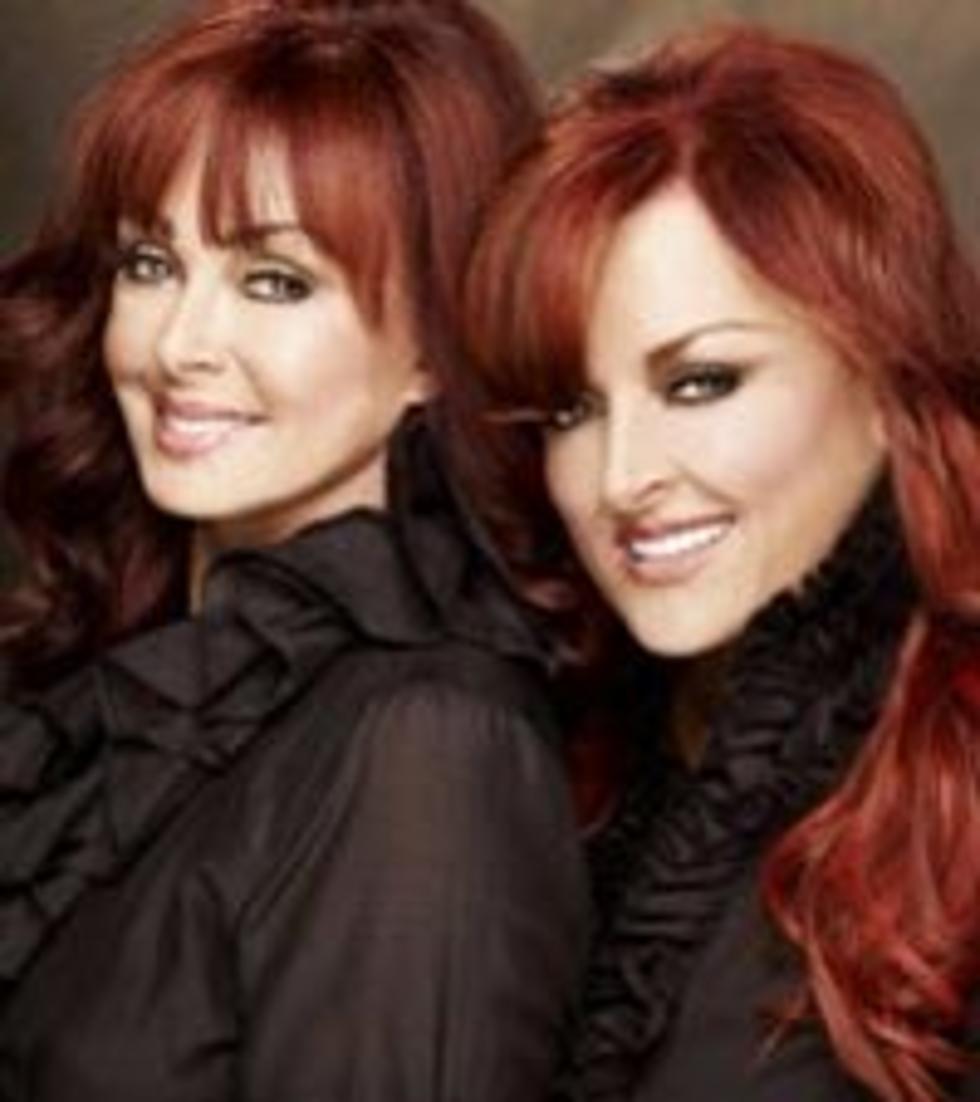 The Judds Receive CRB Career Achievement Award
Webster & Associates
"One of my goals this year is to get back on country radio. I'm just going to speak it and claim it," Wynonna told the crowd last night (March 1) during the annual Country Radio Hall of Fame dinner at the Nashville Convention Center. The comment was met with thunderous applause indicating Wy's fans at radio are anxious for new music.
Both Judds were on hand to accept the Career Achievement Award from the Country Radio Broadcasters. One of the most successful duos in country music history, Naomi and Wynonna scored 14 No. 1 hits, sold more than 20 million records and earned more than 60 major industry awards, including accolades from the Country Music Assn. and Academy of Country Music as well as the Recording Academy.
As they accepted the Career Achievement Award from the CRB, the Judds seemed to be in a nostalgic mood, thanking the DJs in the audience who had supported them over the years. "Our whole life has really been about friendships. That's the most meaningful part," Naomi told the crowd. "These [awards] are fabulous, the acknowledgement and all that, but it's the relationships that we have with these characters, and I do mean characters."
Naomi says the radio community has always felt like family. "People like Lon Helton and Larry Daniels, Wynonna thinks you're her uncles," she said, singling out two Country Radio Hall of Fame legends. "She's grown up with you all. And God Bless you because she's a round peg and I knew she wasn't going to fit in a square hole in the world, but you all literally allowed her to fulfill her destiny. I'm overflowing with gratitude."
Wynonna recalled their very first CRS when Alabama had a long line of DJs waiting to meet them. "We had four people in our line," Wynonna recalled.
"Do you remember what I said?" Naomi asked.
"Yes: we should have baked cookies," Wynonna responded and the crowd roared with laughter.
Obviously, the duo is long past needing baked goods to attract attention. Fans flocked to their recent Last Encore tour and the Judds have signed a deal with the Oprah Winfrey Network to launch a new television show.
In addition to honoring the Judds, the awards dinner also recognized Joe Galante, former chairman of Sony Music Nashville, with the President's Award and welcomed six new members to the Country Radio Hall of Fame: Dale Carter, Barry Kent, Lee Rogers, Charlie Cook, Bill Payne and the late Dene Hallam, whose award was accepted by his three beautiful daughters.
The Doobie Brothers, Steel Magnolia and Josh Thompson were among the artists attending the Hall of Fame dinner. Tuesday night's event leads into the Country Radio Seminar March 2-4, an annual gathering of the nation's top radio personnel, record company executives and artists. Country DJs will attend educational panels and be treated to performances by country music's biggest stars. The event concludes Friday evening with the annual New Faces Show.