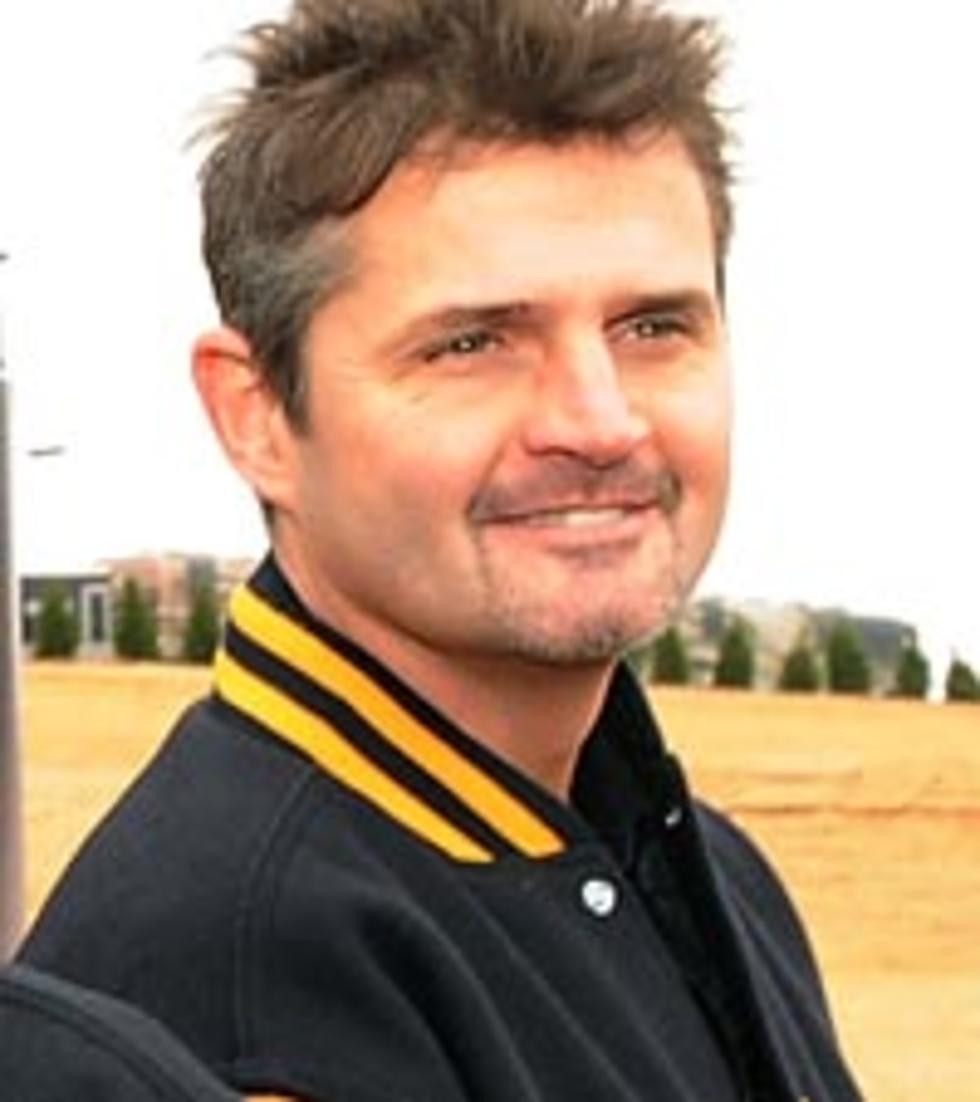 The Grascals' Terry Eldredge Is Engaged!
Rick Diamond, Getty Images
The Grascals' Terry Eldredge popped the question to his long-time love after delivering her favorite McDonald's breakfast -- and she said yes!
Terry and Catherine Lundy had spotted each other at bluegrass festivals and other events for about 20 years but never officially met. When they did finally talk at the International Bluegrass Music Association Awards in Nashville about three years ago, Cupid struck.
"She was in the back room and I thought, 'She is even prettier than she was when I first saw her,'" Terry tells The Boot. "I went over and we started talking and we sat up the whole night talking. We went down to the Shelby Street Bridge and just talked and talked until the sun came up. That's where we had our first kiss."
The long distance romance -- with Terry based in Nashville and Catherine in Delaware -- changed about two years ago when Terry asked her to move to Music City. Although Terry knew for quite some time he would ask his now live-in-love to marry him, he felt it was important to set the mood, and did just that about three weeks ago.
"She loves McDonald's ham and biscuits," laughs Terry. "So I got up early and went [to McDonald's] and got some ham and biscuits. When she sat down [for breakfast] I said, 'There's something I want to ask you.'"
Terry got down on both knees -- "I wanted to ask twice, plus I was praying, too!" he laughs -- asked her to marry him and pulled out the ring. She immediately said yes!
"There is no date set but we're thinking about February. She wants to get married during a slow time for us so I won't be out traveling [on future anniversaries]," Terry says. "Besides, I don't want to go through all that wedding stuff. I told her, 'It's really just between me and you.'"
Although the wedding will be in keeping with the lovebirds desire for privacy, they do plan to have a large celebration party at a friend's house in Nashville, likely in June.
The Grascals will tour in the New Year. Their first scheduled date in January 1 in Weirsdale, Fla. For a complete list of dates and locales, check here.
The Grascals featuring Dolly Parton - 'I Am Strong' %VIRTUAL-globalVideoEmbed-{"videoIds":"517721367","width":"476","height":"357"}%