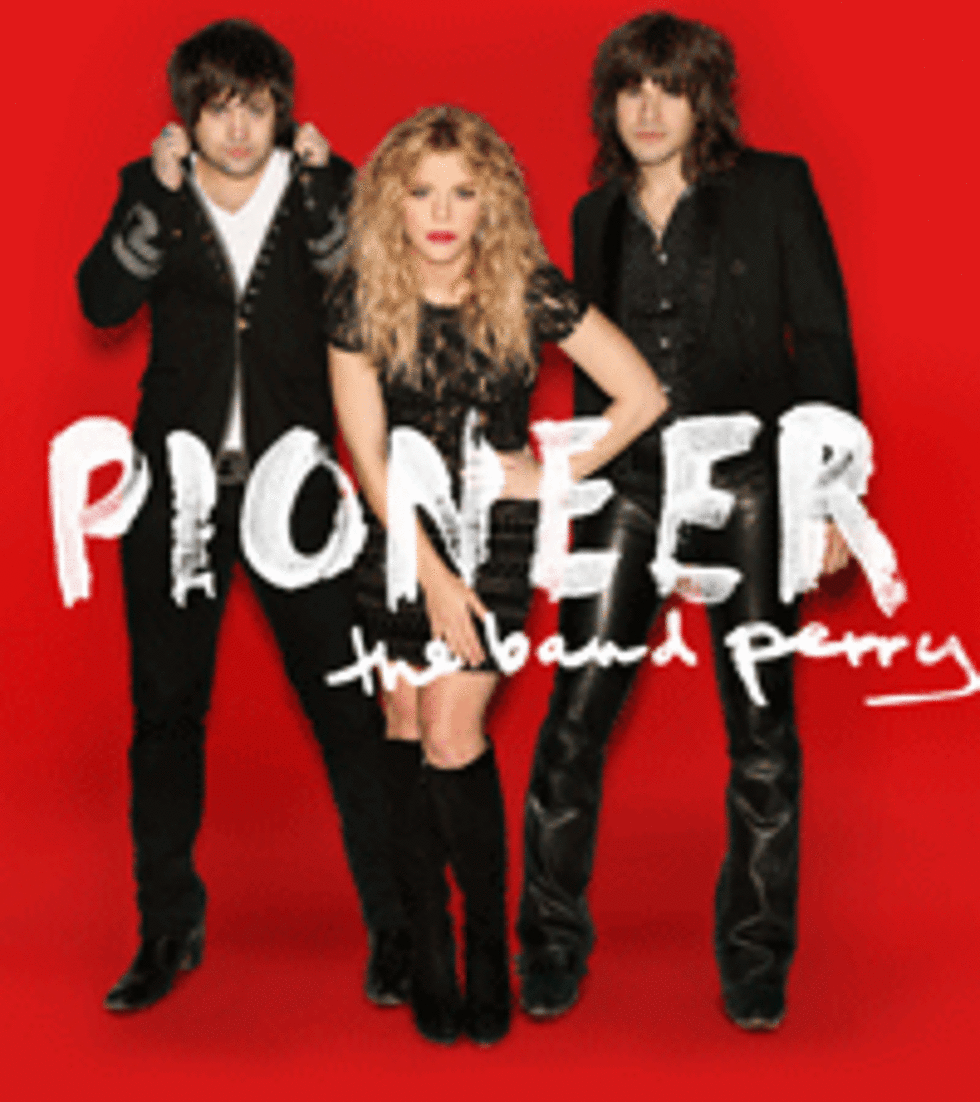 The Band Perry, 'Pioneer' Album Deluxe Edition Unleashes Songs From Siblings' Past
Republic Nashville/Target
The Band Perry is certainly making their highly-anticipated sophomore album worth the wait! The sibling trio announces exclusively on The Boot today that they've paired with Target for a deluxe edition of Pioneer, available starting April 2 only in Target stores.
The 16-song deluxe edition, with its special red cover (left), features four original songs as bonus tracks: "Gonna Be OK," "Once Upon a Time," "Lucky Ones," and "Peaches and Caroline." If you pre-order Pioneer now at Target.com, you may be lucky enough to get an autographed copy of the CD, while supplies last.
"The recording of Pioneer has been an amazing experience that pushed our limits and allowed us to grow as both songwriters and musicians," says Reid Perry. "The four additional songs on the Target exclusive were recorded before we were signed, and even though these songs are from the early days, they foreshadowed what was to come. We can't think of a better place to premiere them."
The album's first single, "Better Dig Two," has already sold more than a million downloads and marks the trio's third chart-topper. While staying true to their country roots, The Band Perry infuses a bit more rock into this second collection of songs, which is certainly reflected on the uptempo, infectious second single recently released to radio, "Done."
"From the band's No. 1 hit single 'Better Dig Two' to the success of their current tour, there's so much excitement around the release of The Band Perry's second album," says Anne Stanchfield, Target's divisional merchandise manager of entertainment. "Partnering with The Band Perry brings Target's guests more of their inescapable harmonies and their creative blend of traditional country infused with rock and soul."
Pre-order the Pioneer deluxe edition here.