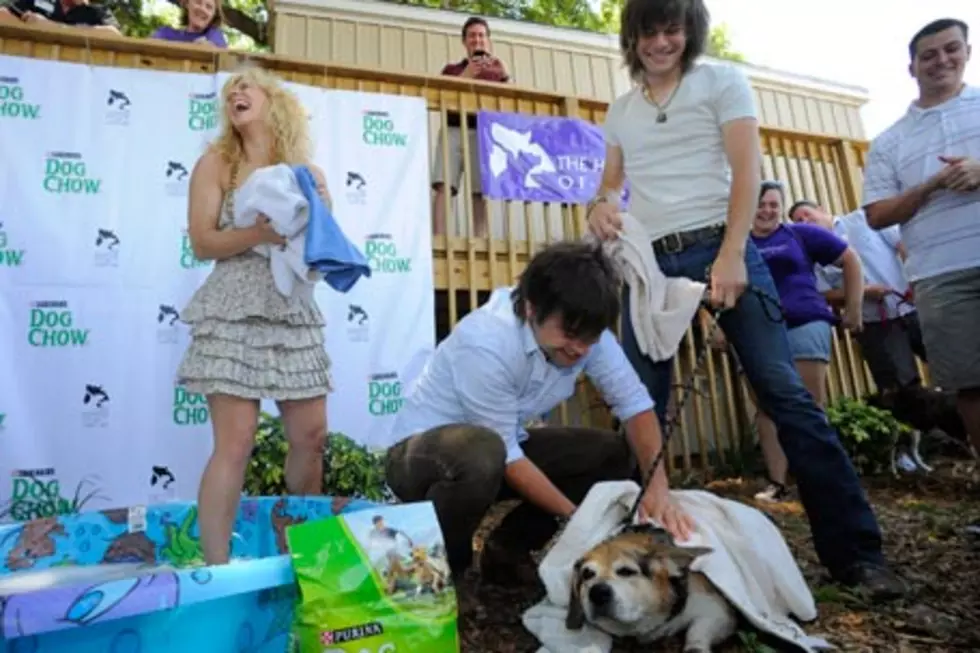 The Band Perry Host a Dog Wash
Photo Courtesy of Purina Dog Chow
There are some squeaky clean canines in Tampa, Fla. today, thanks to the ACM's reigning Top New Artist. The Band Perry teamed with Purina Dog Chow to host a charity dog wash in the Sunshine State city, with all proceeds benefiting the Humane Society of Tampa Bay.
The sibling trio -- Kimberly, Neil and Reid Perry -- are notorious animal lovers. "Our dogs really are like the extended family of the Band Perry," Kimberly told The Boot earlier this year at a photo shoot commemorating their partnership with Purina. "We've had dogs for as long as I can remember. Our very first one was Abigail. We grew up with her. She was a little basset hound with these long ears that she would trip over. We've always had a family pet that's meant so much to us, that's why we were really thrilled to partner with Purina Dog Chow, because they're all about healthy pets."
After washing dogs all morning and probably needing a good shower themselves, the Band Perry presented a check for $10,000 to the Humane Society of Tampa Bay, on behalf of Purina and its 'Dare Us Back' contest winner, Don Genton.
The trio will open for Tim McGraw tonight in Tampa on the Emotional Traffic tour. Click here for a full list of tour dates.