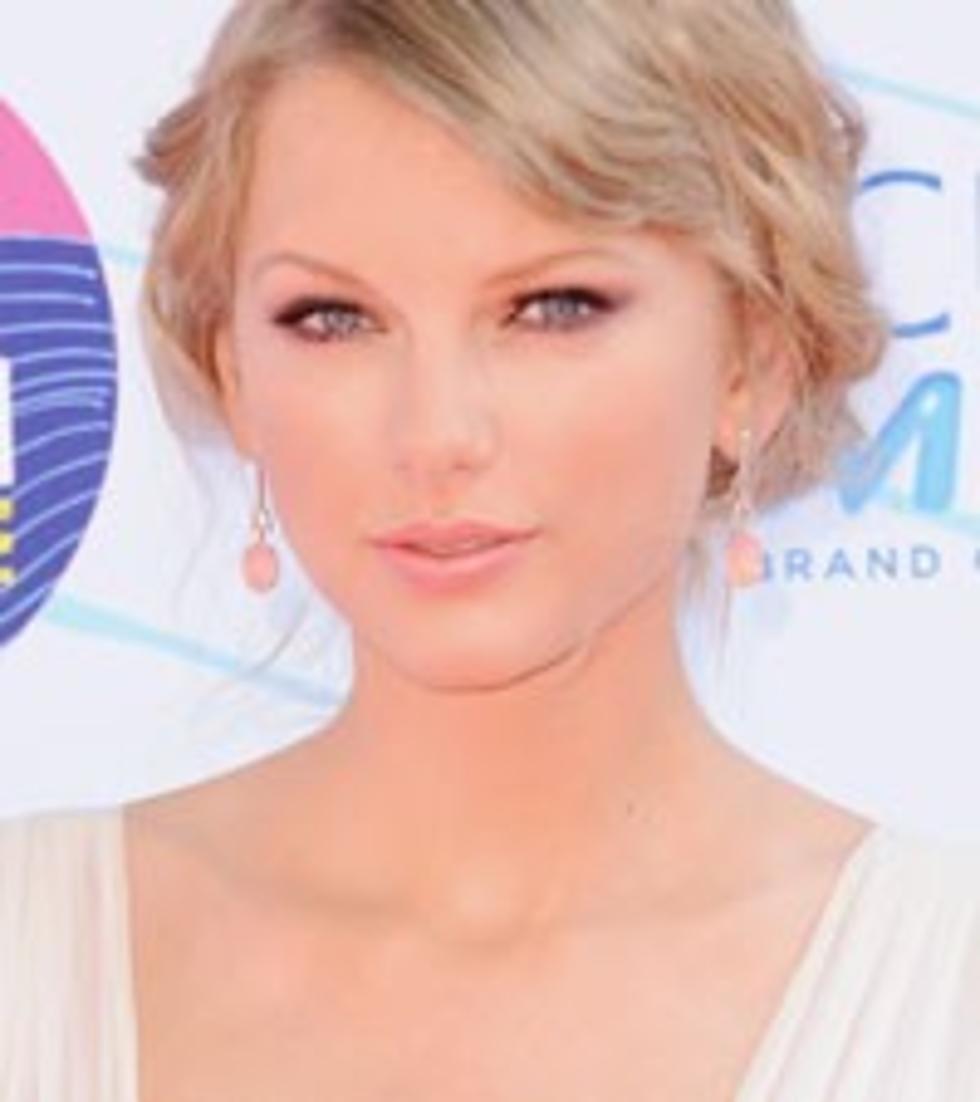 Taylor Swift Felt Like an 'Apprentice' Working on New Album
Jon Kopaloff, FilmMagic
We're nearly two months away from the release of Taylor Swift's fourth studio album, Red, and the anticipation is almost palpable. Fans have gotten a taste of what's to come with her record-breaking lead single, "We Are Never Ever Getting Back Together," but rumors of a "new direction" have left them more than curious. (Watch a preview of the new single's video below.)
"I know general things about love," Taylor tells Rolling Stone when asked about the theme of the upcoming project. "How to treat people well, what you deserve and when to walk away. Other than that, love is a complete mystery – and that's why I like to write about it."
Speaking of writing, the songstress -- who solo-penned her last album, Speak Now -- admits she felt like "an apprentice" partnering with an array of tunesmiths for this record, including pop icon Max Martin and Adele collaborator Dan Wilson. The result is being called Taylor's "most eclectic" work, with traces of dubstep, as well as an acoustic duet with British singer Ed Sheeran. One track, "State of Grace," is described by Rolling Stone as "a howling, U2-style epic with reverb-drenched guitars."
The 22-year-old also sees contrast between the lyrics of the tracks. "I went through a few roller coasters," she explains, regarding her romantic relationships of the last two years. "Trying to chronicle each step of the way was challenging, because you go to some really dark places with the lyrics. Then in the next track, you're talking about how amazing it is to meet somebody new."
While the album hasn't even been released, the singer-songwriter is already planning how to perform the tunes on stage. She hopes to hit the road in support of Red next spring.
Read the full Rolling Stone article here.
Watch a Preview of Taylor's "We Are Never Ever Getting Back Together" Video
Watch a Video on Taylor's Record-Breaking New Song
#fivemin-widget-blogsmith-image-680175{display:none;} .cke_show_borders #fivemin-widget-blogsmith-image-680175, #postcontentcontainer #fivemin-widget-blogsmith-image-680175{width:570px;height:411px;display:block;}

try{document.getElementById("fivemin-widget-blogsmith-image-680175").style.display="none";}catch(e){}