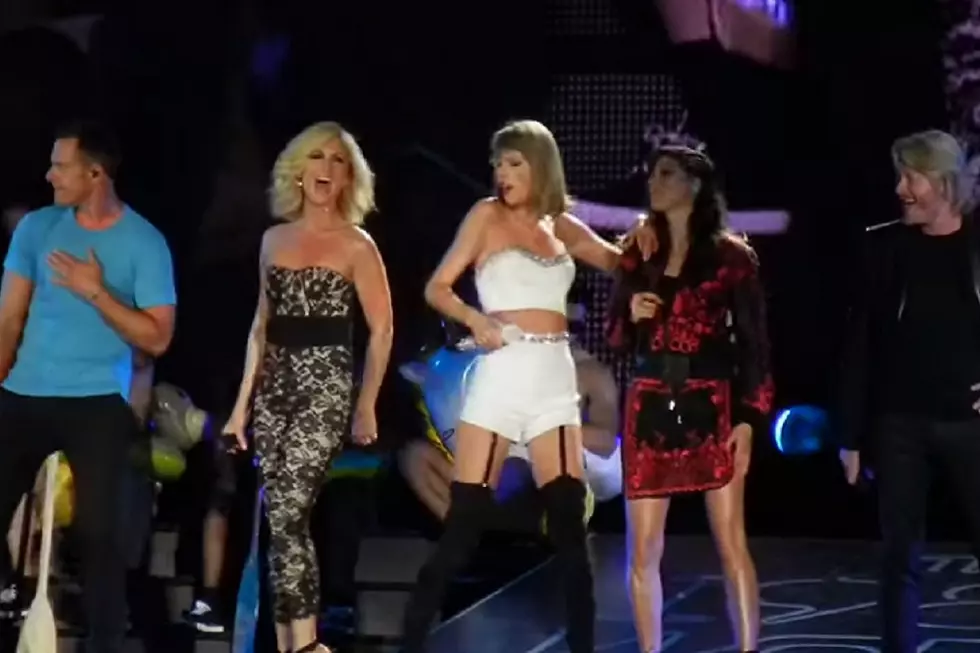 Taylor Swift Surprises Pittsburgh Crowd With Little Big Town Duet [WATCH]
YouTube
Taylor Swift may have left country music for pop with the release of her latest album, 1989, but she still has good friends in her former genre. The superstar invited Little Big Town to perform with her on Saturday night (June 6), at a show in Pittsburgh on her 1989 World Tour.
"The last two times I've played here, I have said to myself, 'That is an incredible crowd,'" Swift gushed from stage. "'That crowd is located in the state where I grew up. Every time I go to see them, they go so far above and beyond, I need to do something special for them next time I come back.'
"... I know you guys have a river around Pittsburgh," Swift continued, as several guys joined her on stage wearing inflatable floaties, "and I'm wondering if you ever go out on a pontoon boat."
The quartet then joined Swift to sing their 2012 multi-platinum No.1 hit, "Pontoon," to thunderous applause.
"Tonight my friends @littlebigtown surprised the #1989TourPittsburgh crowd with 'Pontoon' and it was SO MUCH FUN!!" Swift writes on Instagram.
Swift's 1989 World Tour takes her to North Carolina and back to her home state of Pennsylvania this week. A list of all of her upcoming shows is available on her website.
How Old Do Taylor Swift + the Little Big Town Members Look?
You Think You Know Taylor Swift?