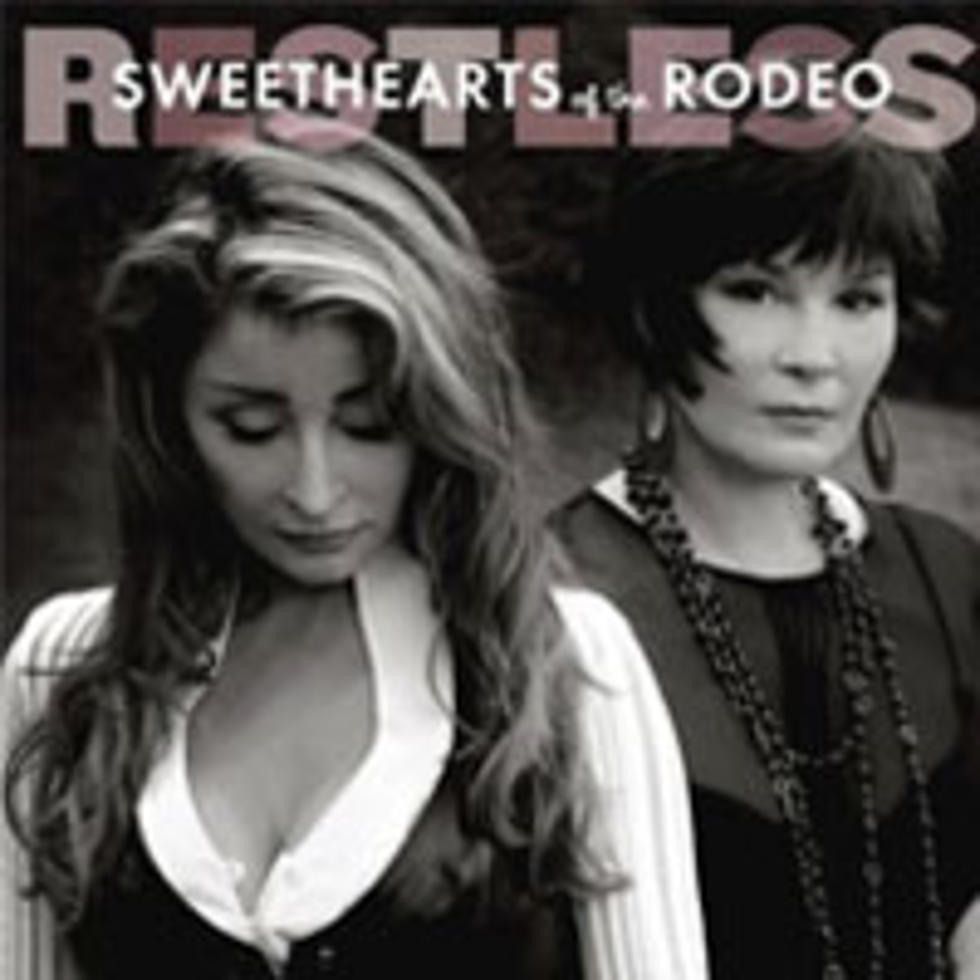 Sweethearts of the Rodeo Plot a 'Restless' Return
Absolute Publicity
They were one of the most distinctive duos in country music beginning in the late 1980s. Now, sisters Janis Oliver and Kristine Arnold, better known as Sweethearts of the Rodeo, are returning with Restless, their first new album since 1996. The duo, who scored seven consecutive Top 10 hits beginning with "Since I Found You" in 1986, will release the 12-track disc, produced by Dave Pomeroy, on Oct. 23. (See the track listing below.)
"The timing was finally right for us to focus on the dream we have shared for years -- to record and perform together as Sweethearts of the Rodeo once again," says Kristine. "Janis and I feel very proud of this project and hope that everyone who listens can hear the love and joy that went into completing it."
"We love the process of writing and finding songs," adds Janis. "On Restless, we once again did just that. Nothing beats the experience of getting back together in the studio with some amazing musicians and doing this all over again. It's been too long and we're very happy to say that we're back!"
Since the release of their last album, Beautiful Lies, Janis and Kristine have focused on other pursuits. Kristine dedicated her time to her life and family while Janis spent time training and showing horses. In 2010, she also witnessed the marriage of Jenny, her daughter with former husband Vince Gill. The sisters also ran a stylish clothing boutique south of Nashville for several years.
1. "You Can't Hold Me Back"

2. "Restless"

3. "What Does Love Mean to You"

4. "Maybe Tonight"

5. "Too Little Too Late"

6. "Running Out of Road"

7. "Hopeless Rose"

8. "Love It Away"

9. "Sinful Thoughts"

10. "Gone to Kentucky"

11. "Heart Out in the Rain"

12. "Get Together"
Watch Sweethearts of the Rodeo "Satisfy You" Video