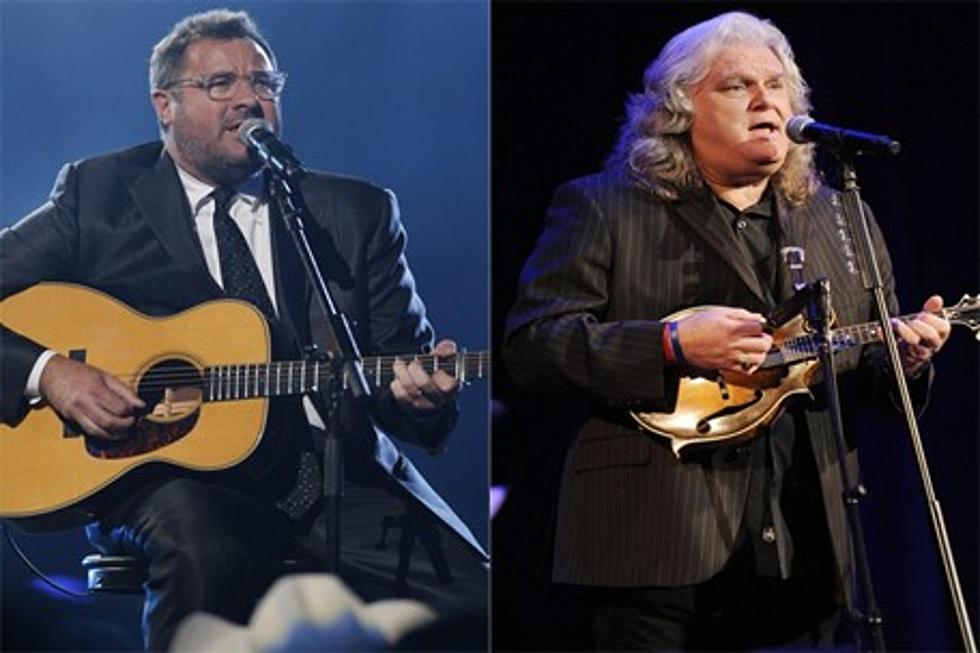 Bluegrass Nights at the Ryman Concert Series Kicks off June 20
Trae Patton, NBC via Getty Images / Mike Coppola, Getty Images
Trae Patton, NBC via Getty Images / Mike Coppola, Getty Images
The 20th Annual Springer Mountain Farms Bluegrass Nights at the Ryman concert series will kick off Thursday, June 20 with a performance by Vince Gill.
The popular concert series boasts a stellar lineup of some of the top instrumentalists and vocalists in the genre. The historic Ryman Auditorium is the ideal venue to showcase bluegrass; it served as the home of the Grand Ole Opry from 1943 until 1974, and it was on that stage, in December of 1945, that 21-year-old Earl Scruggs first publicly debuted his signature style of playing a five-string banjo with a three-finger roll. That sound became the final ingredient in the musical form that came to be know as bluegrass.
Tickets to each individual show are $27.50, or season passes are available for $147.00. Purchase tickets by phone at (615) 458-BLUE, at the Ryman or Grand Ole Opry box office, or at Ryman.com. For more information about the dates and individual performances, visit this link.