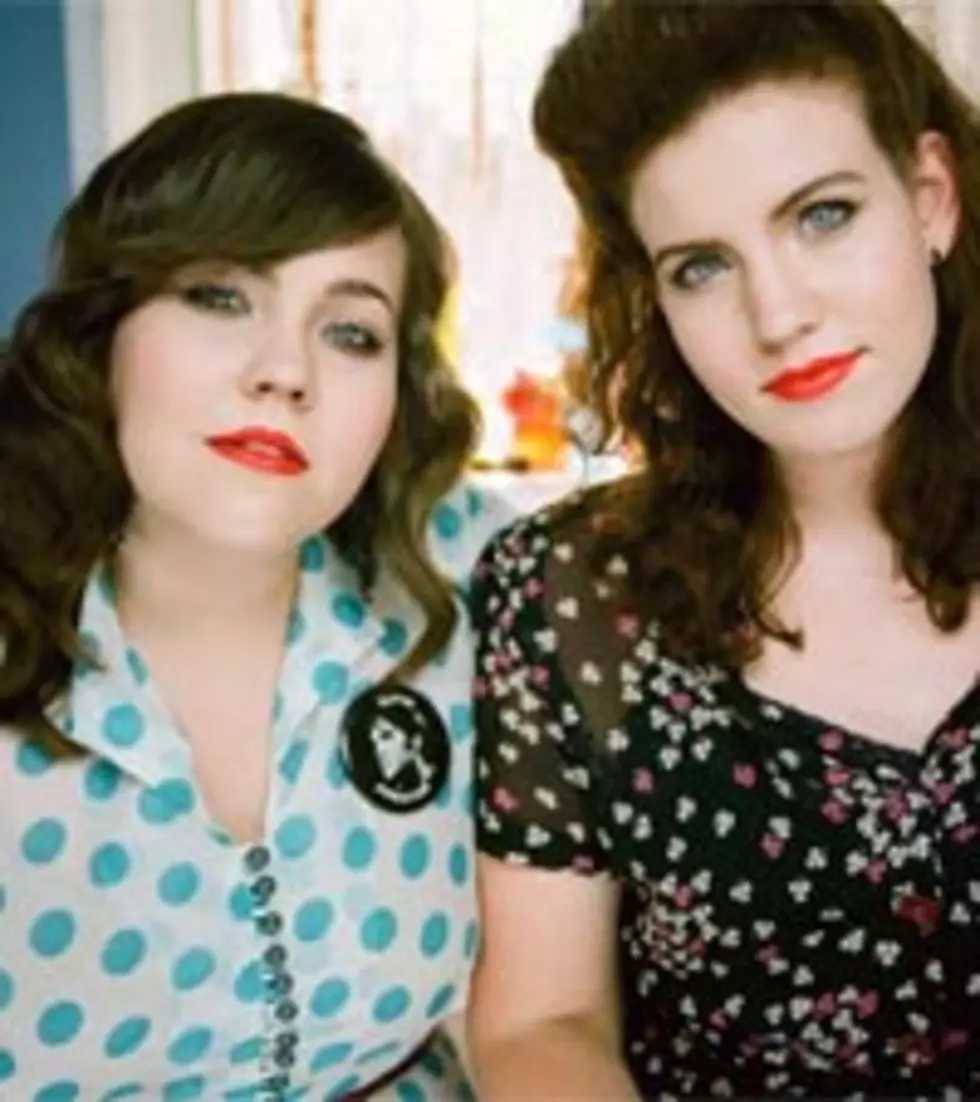 T-Bone Burnett Introduces the Secret Sisters
Photo Courtesy of Girlilla Marketing
The Secret is out -- The Secret Sisters, that is. T-Bone Burnett, the Grammy-winning producer behind 'O Brother, Where Art Thou?' is presenting the new sister act on their highly-anticipated, self-titled opener on October 5. He is so excited and confident about these young ladies, that a new imprint of Universal Republic has been created especially for their release: Beladroit Records.
Laura and Lydia Rogers are the singing siblings behind the angelic harmonies of the Secret Sisters. Born and raised in the Muscle Shoals area of northern Alabama, their music comes as naturally from their souls as a prayer.Their grandfather and his own brothers traveled as The Happy Valley Boys, and the girls even now are the opening act for their dad's bluegrass outfit. Polishing their harmonies in the pews of their home church, where they learned to sing a cappella, they created a sound that Burnett calls "as close to pure as it gets, and I've been doing this for 40 years."
'The Secret Sisters' was produced by Dave Cobb, who's worked with artists such as Waylon Jennings and Jamey Johnson, but this is an act that in no way resembles the outlaw, "I'll do what I please" attitude of rebel country. Dave says of the time he first heard Laura sing in an audition, "There was something so innocent about her style in a '40s or '50s kind of way. So clear and classic."
Burnett agrees that Laura and Lydia may well be one of 2010's rarest and best musical discoveries. "In the Secret Sisters, you can hear the history of rural American music from the 1920s and a reverence for every musical genre since," he says. "I'm thrilled to be involved in presenting them to the world."
Cobb and Burnett have lost no time in getting the Secret Sisters ready for their debut. They recorded their album at Nashville's Blackbird Studio in an all-out two-week session. Dave decided that the girls' classic sound deserved classic, pure recording, and vintage, analog recording equipment and microphones were brought in to properly capture the Secret Sisters' nuances. There are a few covers on the collection, such as Frank Sinatra's 'Something Stupid,' as well as their own original tracks, like the lilting 'Tennessee Me.'
Listen to Secret Sisters songs here.