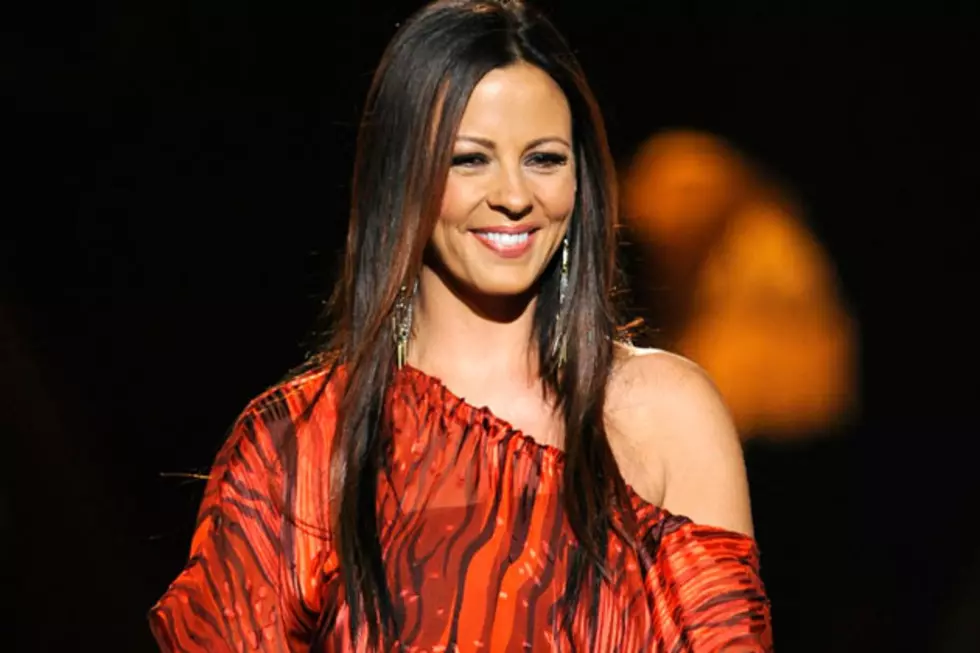 Sara Evans' 'Slow Me Down' Marks Career Milestone
Ethan Miller, Getty Images
Sara Evans has had another career first. The multi-platinum selling singer just earned her biggest first week radio adds to date, with her latest single, 'Slow Me Down.'
The song is the first release from her upcoming seventh studio album, which will be available early next year. While Evans -- who is co-producing her new record with veteran producer Mark Bright -- didn't write the song, she says it resonated so strongly with her, she knew she had to include it on the upcoming project.
"I knew, as I've known with other songs that I've written and recorded, that 'Slow Me Down' was me," Evans explains. "I love songs that evoke emotion -- it really is what connects people to the music. When we went into the studio to record ['Slow Me Down'] my main goal was to capture the desperation and passion in the song -- to strike a balance between a strong vocal and the emotion that would pull in the listener."
Evans, who recently shot a video for 'Slow Me Down,' will make her first trip Down Under next week for an Australian tour before she puts the finishing touches on her new album. Listen to 'Slow Me Down' here.