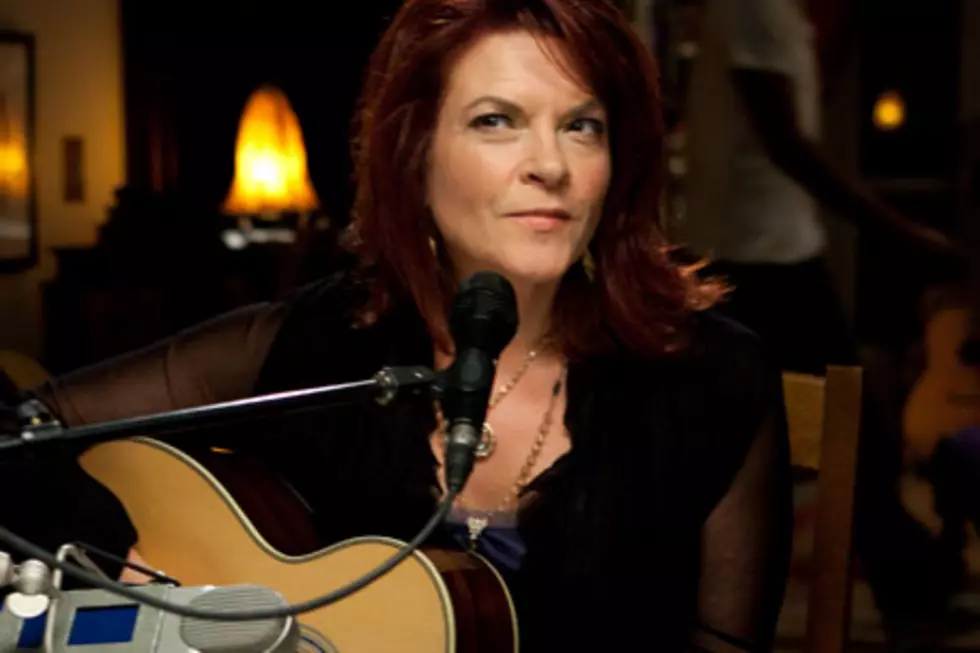 Rosanne Cash, 'Seven Year Ache' (Exclusive Live Performance)
Sony Music
It's day four of our week-long presentation of exclusive live performances from Rosanne Cash, recorded in the living room of the New York apartment she shares with husband and producer John Leventhal, who accompanies her on guitar. Each of the songs performed for the special series, called 'Live From Zone C,' was chosen by Rosanne's Twitter followers.
Today's clip reaches all the way back to the singer's 1981 breakthrough hit, 'Seven Year Ache,' the tough-minded pop-country crossover smash which ultimately became the first of Rosanne's 11 No. 1 hits, and the first of three chart-toppers from the album of the same name.
Although a well-publicized account of the song's origins points to a fight Rosanne got into with her then-husband, singer-songwriter-producer, Rodney Crowell, during which he left his wife outside a restaurant on Ventura Blvd. in Los Angeles, Rosanne told Goldmine writer Bill DeYoung the song's true inspiration was the 1978 debut album by Rickie Lee Jones.
"I was so moved by it, and so inspired," Rosanne recalled. "I thought, 'There's never been a country song about street life, about life on the streets.' So I started writing it, a very long poem, four pages, and then I turned it into a song."
In addition to its country chart success, 'Seven Year Ache' reached No. 22 on the pop chart and No. 6 on the AC chart. In 2001, Trisha Yearwood recorded the song for her album 'Inside Out,' with Rosanne contributing vocals to the track.
The tunes featured in the 'Live From Zone C' series can all be found -- in their original versions -- on 'The Essential Rosanne Cash,' the career-spanning retrospective released last year. Zone C, by the way, is the name of the designated hurricane flooding evacuation area of Manhattan's Chelsea neighborhood, where Rosanne and her husband live.
Come back tomorrow for the fifth and final entry in our exclusive series of live Rosanne Cash performances!
Watch Rosanne Cash Perform 'Seven Year Ache'


More Rosanne Cash Live Performances: