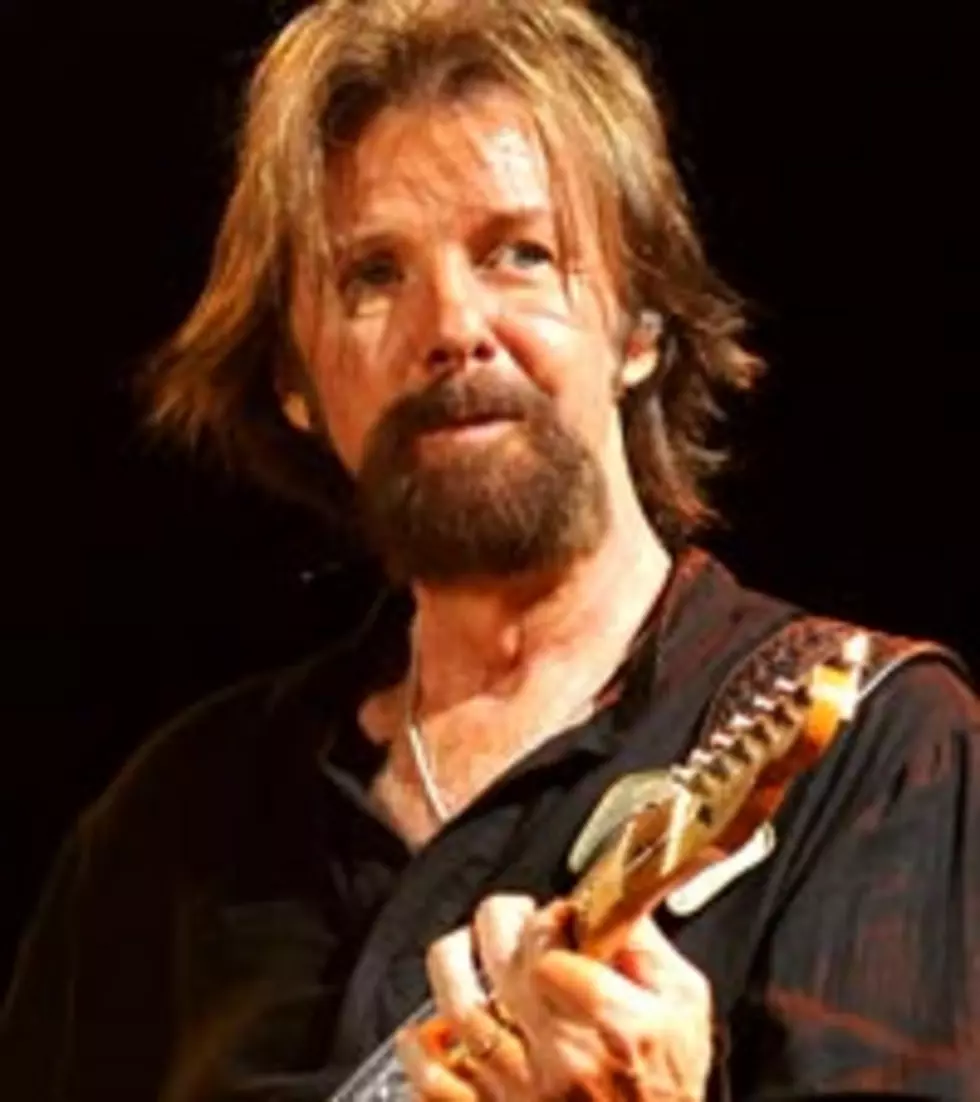 Ronnie Dunn Working on Solo Album
Kevin Winter, Getty Images
After performing their final Last Rodeo concert September 2 in Nashville, Brooks & Dunn hung up their spurs and bid a final farewell to fans after 20 unparalleled years as country music's most celebrated duo. But, as expected, the soulful voice of Ronnie Dunn will soon be heard again. Sony/BMG Nashville confirms to The Boot that Ronnie is working on a self-produced solo album, following his musical split from Kix Brooks. The project will be released on Brooks & Dunn's longtime label, Arista Nashville, and is expected out next year.
"He's recording two or three things," Ronnie's manager, Clarence Spalding, tells CMT. "He's mixing them and playing them for people. He's making the determination of when he's ready to go."
Ronnie has already recorded a solo track for Gwyneth Paltrow and Tim McGraw's upcoming film, 'Country Strong.' He covers Gary Stewart's 1975 No. 1 hit, 'She's Actin' Single (I'm Drinkin' Doubles)' for the movie's soundtrack, which will be released on October 26. The movie hits theaters nationwide on January 7, 2011.
Singing solo is actually like coming full circle for Ronnie, who kicked off his career in the early '80s as a solo artist on the independent Churchill label. He notched his first two chart singles back then, 'It's Written All Over Your Face' in 1983 and 'She Put the Sad in All His Songs' in 1984. During the early years of his career with Brooks & Dunn, Ronnie established himself as a songwriter, too, co-writing -- along with partner Kix Brooks and Don Cook -- the duo's first two No. 1's, 'Brand New Man' and 'My Next Broken Heart.' Their next three chart-toppers, 'Neon Moon,' 'Boot Scootin' Boogie' and 'She Used to Be Mine,' spilled from Ronnie's pen alone. Over the course of their 20-year career, Ronnie was honored with BMI awards for 25 songs he'd written.
Before they played their 'Last Rodeo' in Nashville, Brooks & Dun had sold more than 30 million albums, and were showered with more than 80 major industry awards -- among them, two Grammys, 14 CMA Vocal Duo of the Year awards, and were voted the CMA's Entertainer of the Year in 1996.