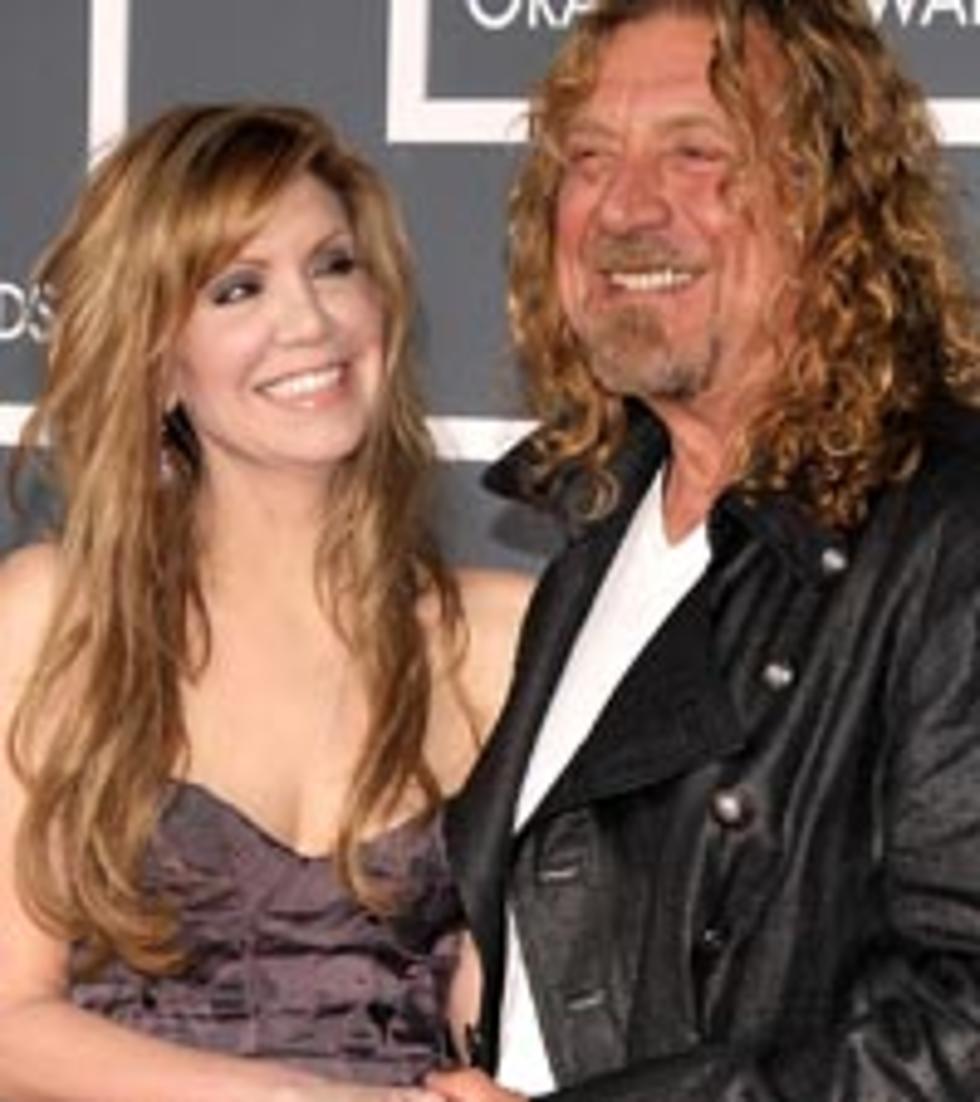 Robert Plant Rediscovers His 'Joy,' Thanks to Alison Krauss
Frazer Harrison, Getty Images
Although he and Alison Krauss won five Grammys for their album 'Raising Sand,' many speculated that Robert Plant, best known as the front man for Led Zeppelin, would return to his rock roots. Yet his upcoming album, 'Band of Joy,' has more in common with 'Raising Sand' than any Led Zeppelin sound. The revived Band of Joy group -- which Robert formed as an experimental blues band in the 1960s -- now includes singer Patty Griffin, multi-instrumentalist Darrell Scott, guitarist and co-producer Buddy Miller, drummer Marco Giovino and bassist Byron House, according to Rolling Stone.
"It's no longer to do with vanity, ego, and visible success," says Robert. "It's just about getting down into the earth of music. I spent three, four, five years never playing a Zeppelin song, from 1981 onwards, because I didn't just want to lean on Zeppelin. I've gone from being in that huge band to picking up the pieces of my own gift."
Credit Robert's friendship with Alison for helping him rediscover his joy in family music.
"She loves to sit around in the parlor singing those old songs with whichever family's coming into town," Robert tells the U.K. publication 'The Independent' of Alison, "in the same way that my grandfather used to do in the Black Country: they'd sit around with fiddles and sing. I never thought it had much relevance, until I realized that all of my memories of my father's father were jubilant. He was very funny, and he was the founder member of a famous Black Country brass band. He played piano, trombone and fiddle. My dad played fiddle as well. Three Roberts, we were."
Now Robert is content to let others take the spotlight, which is why Patty Griffin was drafted to provide harmonies alongside Buddy Miller.
If Robert himself had doubts that he wanted to merge more firmly into Americana, at least for now, those doubts were apparently allayed after he attended a recent blues rock concert by Them Crooked Vultures, headed by his former Led Zeppelin band mate John Paul Jones.
Telling The Independent that his ears "bled for two days" after the show, he adds: "But I feel so far away from heavy rock now. It's quite odd, how mine and John's paths seem to have crossed over – we've sort of gone into each others' worlds a bit."
'Band of Joy' is set for release on September 14.