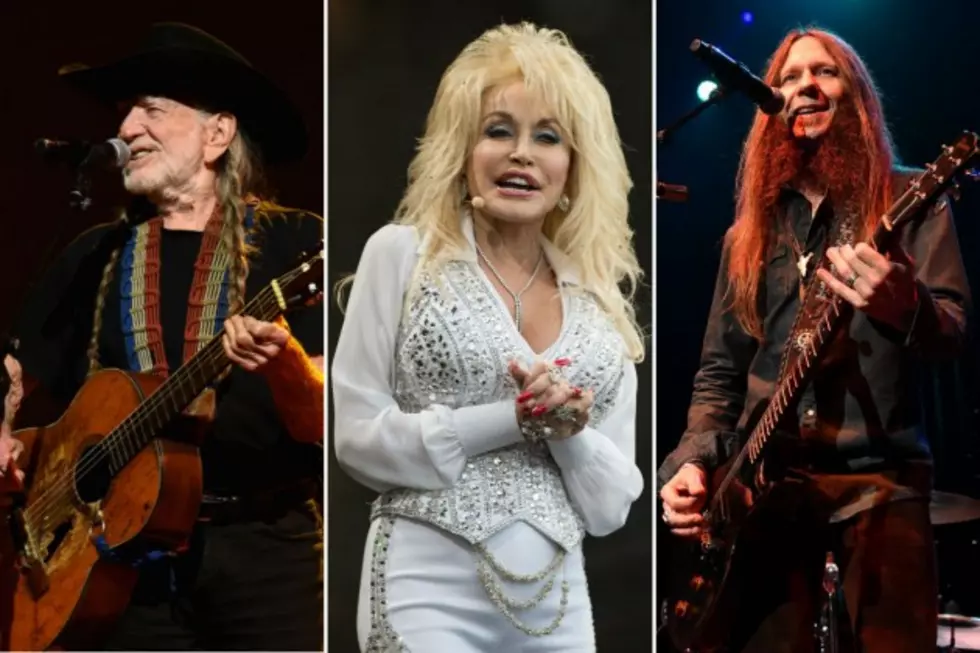 Dolly Parton, Willie Nelson, Blackberry Smoke and More Country Artists Plan Record Store Day 2015 Releases
Larry Busacca / Ian Gavan / Mike Coppola, Getty Images
Record Store Day 2015 is coming up on April 18, and several country artists, including Dolly Parton, Willie Nelson and Blackberry Smoke, among others, will be releasing their music on vinyl as part of the celebration.
Parton's The Grass Is Blue album, originally released in October of 1999, is being re-released for Record Store Day 2015, its first time as a vinyl issue. The project helped turn bluegrass into a popular musical genre during the early 2000s. It includes original songs by Parton, as well as folk and bluegrass standards; a cover of Billy Joel's "Travelin' Prayer" is thrown into the mix, too.
The Teatro album was released by Nelson in September of 1998, after being recorded in an unconventional location: an old movie theater in Oxnard, Calif. The project includes songs written by Nelson -- many of which are re-recordings of songs he wrote and recorded in the 1960s -- and features backing vocals by and duets with Emmylou Harris. Teatro's Record Store Day 2015 special edition -- the record's first time issued on vinyl -- will be pressed on gold vinyl and feature a deluxe gatefold "tip-on" uncoated jacket; only 5,000 copies will be pressed.
A complete list of Record Store Day 2015 releases, as well as a list of participating record stores, is available on the event's website.