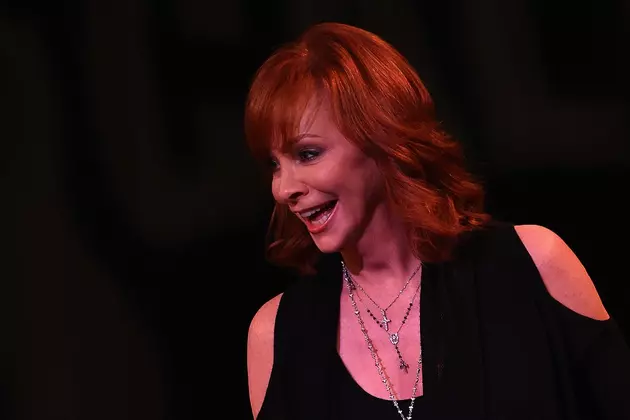 Reba McEntire Admits She 'Didn't Want' to Divorce Narvel Blackstock
Rick Diamond, Getty Images
"The divorce was not my idea," McEntire tells CMT's Cody Alan. "I didn't want it in any shape, form or fashion."
However, the country legend notes, "I just want everybody to be happy in their lives, because our lives are too short to be miserable. So, yeah, I just thought it was the best thing to take my marbles and go play somewhere else, is what Daddy used to always say."
McEntire and Blackstock announced their separation in August noting, "Despite this being the end of their marriage, they continue to support each other. They have worked together for 35 years and will continue to do so." Their divorce was finalized at the end of October.
The country superstar says her belief in God is what got her through all of the changes in her life, as well as the support of her loved ones.
"I prayed every day to help me have the strength to move one foot in front of the other to continue on with what I'm supposed to be doing and why he put me on this Earth in the first place," she says.
"You've got to have a great team of people around you that you love and they love you and I'm very blessed to have those people and I thank God for it all."
"People always ask me, 'What are you going to do next?' Well, I dunno; God hasn't told me yet," McEntire said shortly after news of the separate broke. "God is my manager, my tour manager, my scheduler, everything, and He'll come up with the greatest things.
"He's the one who gave me Annie Get Your Gun and the Reba TV show and presents those things to me," she continued. "And he always lets me have the choice of refusing and saying, 'No, I don't want to do that,' but I know He'll give it to someone else, so I always step up and say, 'I'll take it.'"
McEntire recently released a new single, "Just Like Them Horses." The song, in memory of McEntire's father, Clark McEntire, who passed away in October of 2014, is from her newest album, Love Somebody.
A Timeline of Reba McEntire and Narvel Blackstock's Relationship
You Think You Know Reba McEntire?