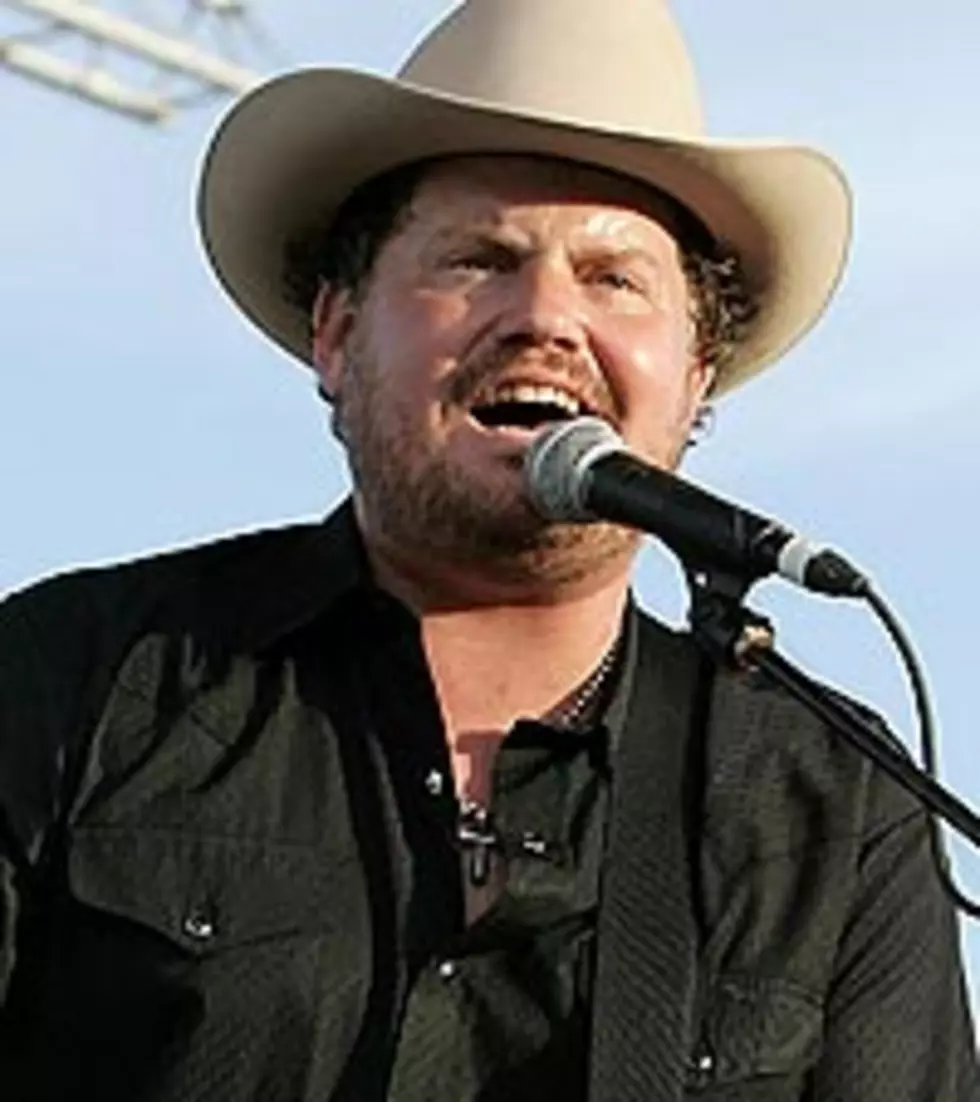 Randy Rogers Band 'Burning the Day' … and Nights, Too
Gary Miller, FilmMagic
The Randy Rogers Band has a poster of the classic mug shot photo of Frank Sinatra hanging in a prominent place on their tour bus. As the five band members and their road crew sat in their bus, drinking a few beers and recapping the show they had just played at the legendary Birchmere in Alexandria, Virginia, the talk turned to Old Blue Eyes' poster.
"What was he, about 21?," someone asked gesturing toward the poster. "And he was charged with seduction. Can you be charged with seduction?"
In a club that has hosted such household names as Johnny Cash, Waylon Jennings, Lyle Lovett and Shelby Lynne, the Randy Rogers Band members were an unqualified hit with audience members pressed against the railing that surrounded the stage. That's saying something when you consider they were the lead off band on a chilly night when Washington, D.C.-area traffic was at its rush-hour worst.
But from the moment the band began playing 'Down and Out,' the all-standing audience was clearly enamored.
"To be honest, this is our 10-year anniversary and I don't feel we're a success, even yet," Randy tells The Boot. "I think we have come a lot way, but I don't think I'll ever be satisfied."
Many would disagree with his assessment of success, of course, especially the crowds that have turned out for this tour in support of the band's new album 'Burning the Day.'
The album's raw, beer drinkin' songs – that many compare to those of Waylon -- have earned the group more kudos and spots at major concerts including an invitation extended by Willie to play Farm Aid 25.
The band has had its share of past victories, of course, including No 1 album on the iTunes Country Chart and Top 5 spots on the Billboard Country Charts plus two ACM Vocal Group of the Year nominations.
The band's 45 minute set at the Birchmere included 'Interstate,' 'Missing You' and 'Too Late for Goodbye,' off the new album. The crowd's enthusiastic reaction to the set was proof that the band is on the right track.
"I have always been a fan of those who could craft a song," Randy says. "When I was a kid I had Willie Nelson drum kits and Willie Nelson t-shirts and I was always singing Willie Nelson songs. Just being from Texas like Willie and George Strait, I wanted to [write songs] like them."
By the cheers of the Birchmere crowd, many would say Randy has met his goal.
The Randy Rogers Band are currently on tour. For dates and cities, check here.
%VIRTUAL-globalVideoEmbed-{"videoIds":"517721903","width":"476","height":"357"}%