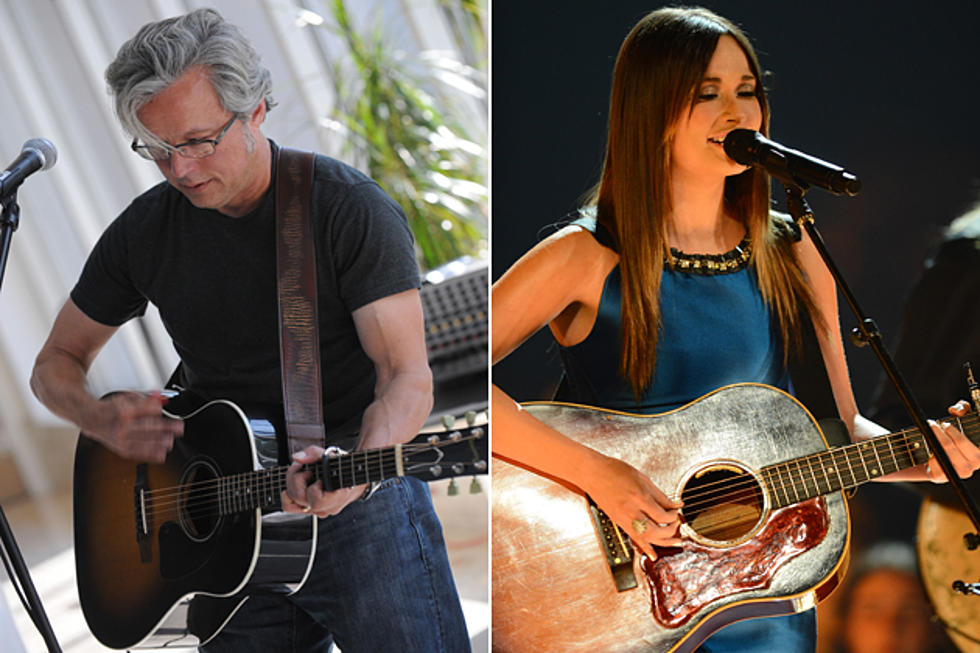 Radney Foster Convinced Kacey Musgraves to Move to Nashville
Rick Diamond / Ethan Miller, Getty Images
"He was actually one of the people who really convinced me to move to Nashville, because I met him when I was in Austin," the Texas native tells Country Weekly. "One of the things he told me was, 'You've got to be present to win.' And it really struck a chord with me and I decided to move."
It looks like Foster gave Musgraves good advice. Her debut album, 'Same Trailer, Different Park,' soared to the top of the charts, and helped her win the CMA Award for New Artist of the Year. But while the album has earned Musgraves plenty of fans, she admits the record's third single, 'Follow Your Arrow,' almost never hit the airwaves.
"At first, I was like, 'There's going to be backlash,'" Kacey tells The Boot of the song, which includes lines about smoking pot and homosexuality. "I know a lot of people don't really agree with those things, especially in the South. But there's actually a lot less criticism towards that song than I imagined."
Download 'Same Trailer, Different Park' here.