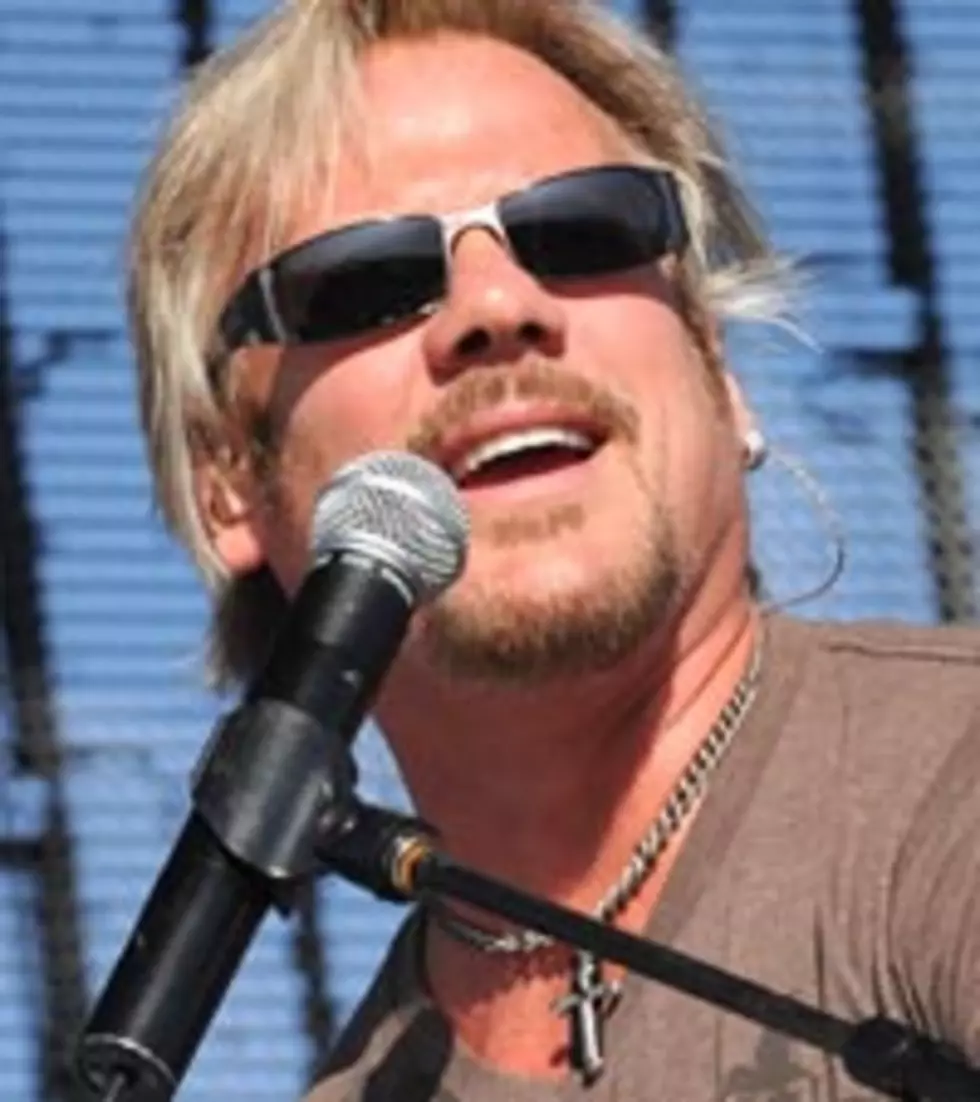 Phil Vassar Takes Ray Charles, Beatles + More on Tour
Kevin Winter, Getty Images
Phil Vassar has always looked up to the artists who inspired and influenced him throughout his career, such as Ray Charles, Billy Joel and Bruce Springsteen. Now he can look directly at the musical giants during his shows, since their faces are painted all over his pianos. An avid art lover, Phil had an artist friend paint his pianos with the images of some of his heroes so he could take them along on his Peace, Love, and Music tour.
"My buddy Jason Irwin started painting on all of my pianos," Phil tells The Boot. "I decided I wanted a peace sign and music images, and so the "peace, love, and music" theme just sort of started to come out. Then we started having T-shirts made up, because of the art on the pianos, and it just evolved from there. I thought it was cool, and it's kind of what it's all about for me, as an artist."
Phil says having the images there in front of him each night as he plays definitely provides some extra inspiration. "Every year, for every tour, I try to do something different. So now I've got all the pianos being painted. I just love the look of it. Jerry Lee Lewis, Bruce Springsteen, Tom Petty, Ray Charles -- these guys are my influences, these singer-songwriters -- so I just love the fact that these guys are all over my pianos now. And, of course, Billy Joel is on one. I mean, he is the piano man. It sort of makes me smile whenever I see them. On top of the pianos, you can't see them from the audience, but I've got the Beatles all the way across the top. Being a piano player, it's different ... a lot of guitar players, they have a lot of different guitars and do this kind of stuff, but the piano is just one instrument, so I kind of want to make something of it."
Phil is a big supporter of local artists, and along with a piano or two, he has plenty of original paintings decorating his Nashville home as well. Though he's not a visual artist himself, his daughters have demonstrated quite an affinity for painting and drawing, and he admits he admires anyone who possesses that particular talent. "I love art," he enthuses. "My little ones are really good artists ... way better than I am! I've got several friends who are artists and I have their art up in my house, Jason Irwin and April Street. I just love what they do. I just wish I could see the world that way."
Click here to see photos of Phil's pianos.
Although he may not be painting a Picasso anytime soon, the hit songwriter definitely knows how to paint a picture with a lyric. His latest creation, the fun-filled party anthem, 'Let's Get Together,' is currently making its way up the charts.
%VIRTUAL-globalVideoEmbed-{"videoIds":"517612326","width":"476","height":"357"}%