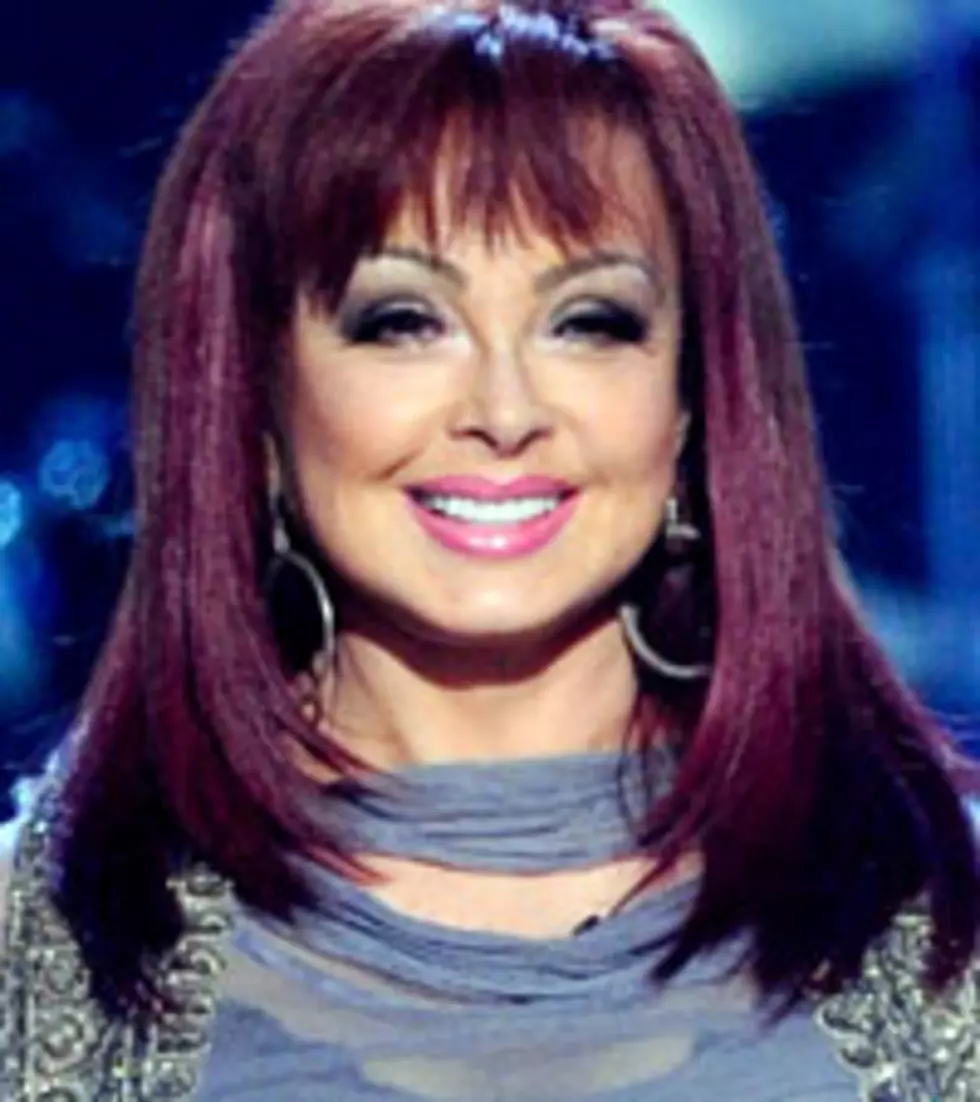 Naomi Judd Radio Show, 'Think Twice,' to Broadcast on SiriusXM
Ethan Miller, Getty Images for ACM
Naomi Judd can add radio host to her long list of credentials. The Grammy-winning, best-selling author, TV host and motivational speaker will host "Think Twice," a live, call-in interview show on SiriusXM. The new gig will only last six-weeks, but it will allow the songstress to encourage listeners to "think twice" about a slew of topics.
"I'm a communicator," Naomi says. "Whether I'm expressing myself through a book, one of my speaking engagements or chatting one-on-one with a stranger on the street, I have an insatiable curiosity about human behavior and for questioning the status quo, and can't wait to connect with SiriusXM listeners across the country to share both our common and different experiences and take on issues."
Naomi's first guest will be her daughter, actress Ashley Judd, when the show launches June 8. This will mark the pair's first-ever sit-down interview, which should be quite compelling considering the hardships they faced last year when Ashley released an autobiography that posed some harsh accusations against her mother.
Additional guests on "Think Twice" are scheduled to include the Director of the National Institutes of Health, Francis S. Collins, M.D., Ph.D., as well as forensic psychiatrist Dr. Helen Morrison, who specializes in analyzing serial killers.
"Think Twice" will premiere June 8 at 10:00 AM ET on SiriusXM Stars channel 107. It will continue to air on Fridays through July 13, beginning at 10:00 AM ET.
Watch Naomi Discuss Health Struggles on "The Doctors"
#fivemin-widget-blogsmith-image-511471{display:none;} .cke_show_borders #fivemin-widget-blogsmith-image-511471, #postcontentcontainer #fivemin-widget-blogsmith-image-511471{width:570px;height:411px;display:block;}

try{document.getElementById("fivemin-widget-blogsmith-image-511471").style.display="none";}catch(e){}