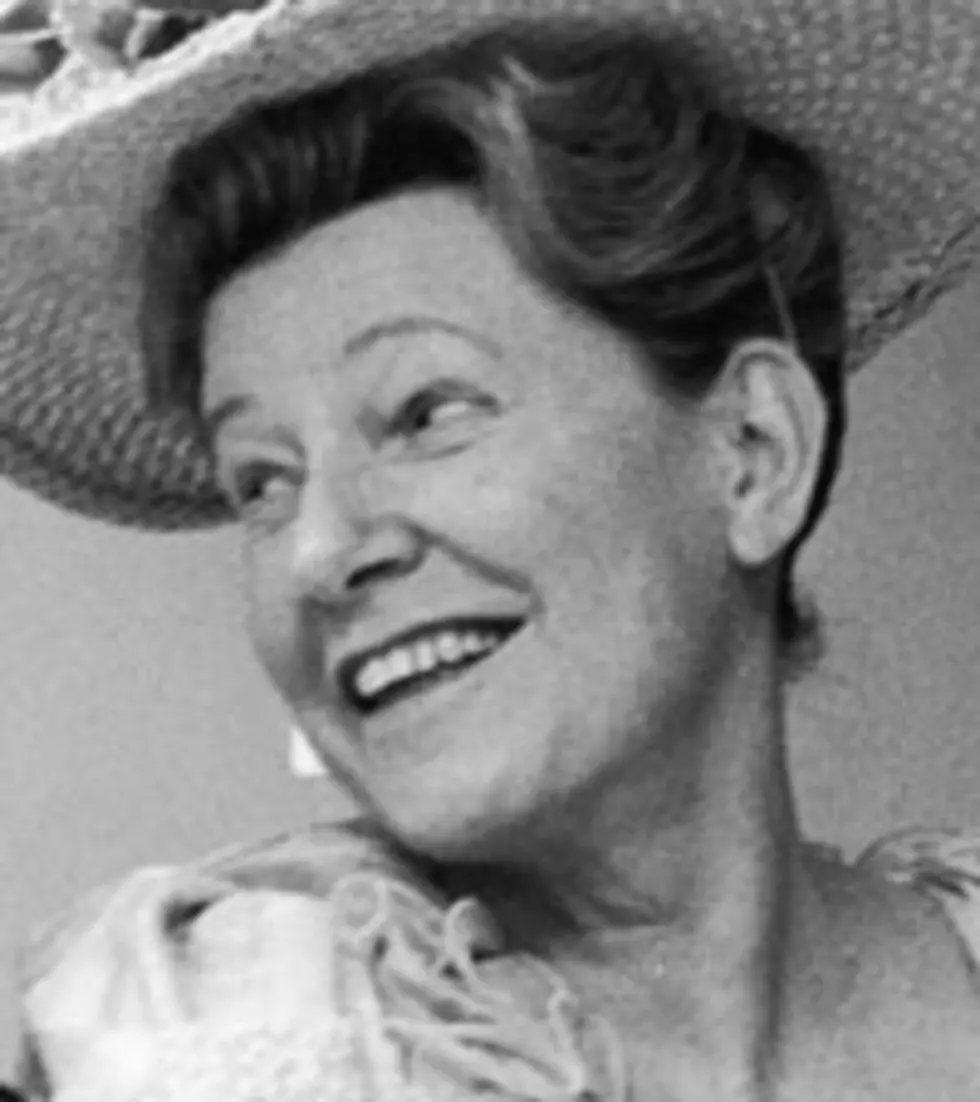 'Minnie Pearl Memories' Program Celebrates Opry Star's Legend
Hulton Archive/NBC
Sixteen years ago this month, Sarah Cannon, known to her millions of fans as Minnie Pearl, passed away at age 83. But the legacy of the country comedian and author continues to inspire, educate and entertain. After successfully battling breast cancer, the longtime Grand Ole Opry star became a staunch advocate for cancer research, offering her name to the Cancer Education and Research Council in 1992 -- five years after its inception in 1987.
Although she didn't live to see the full fruits of her labor, Sarah Cannon -- and Minnie Pearl -- continue to personally and professionally impact country artists who look up to the entertainment icon. In celebration of what would be her 100th birthday this October, the Minnie Pearl Cancer Foundation is collecting 'Minnie Pearl Memories' and sharing them through videos on their website. Country artists are already lining up to participate.
"As a child in middle school, growing up in Nashville, where I was born, we did a field trip to a place called Cheekwood," recalls singer-songwriter Craig Morgan. "In an attempt to get the girls to look at me, I got to sing the national anthem. After finishing the national anthem, a young lady walked up to me and she said, 'Young man, someday you're going to be a famous singer.' That was Miss Minnie Pearl. Later on in my career, my first appearance on the Grand Ole Opry, I was in Dressing Room No. 1, and I remember walking in and looking up, and there being this big picture of Miss Minnie Pearl, who had passed. Ten years later, I was inducted into the Grand Ole Opry; I was a member of the Grand Ole Opry on Miss Minnie Pearl's birthday."
Wynonna Judd had the privilege of knowing Mrs. Cannon and her husband, Henry, on a more personal level, which left and indelible mark on her life. "When I met Minnie Pearl, I also met Henry," Wy recalls. "They were inseparable, and what many people may not know is, they had quite the love story, and they were seldom ever apart. To me, that was the thing I remember most. We all know about her talent onstage, but offstage I watched her as a lovely Southern woman whose husband adored her. They were quite a partnership, and a couple. It gives me a lot of inspiration in my own personal life. I will always remember Sarah and Henry as being this beautiful couple in love, after years of marriage, and quite dedicated to one another."
To share your own personal "Minnie Moments" visit here.
Watch Minnie Pearl on 'The Johnny Cash Show'