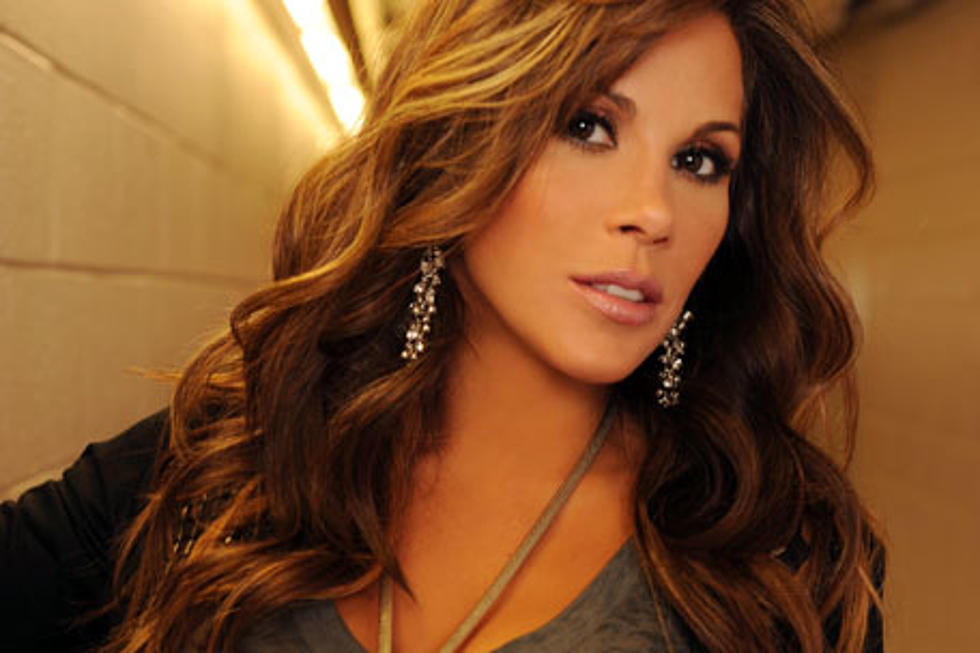 Mickie James' 'Somebody's Gonna Pay' Video – Exclusive Premiere
eOne Music
eOne Music
When Mickie James first heard the Jamie Hartford version of "Somebody's Gonna Pay," she wasn't too keen on recording the song herself.
"My producer, R.S. Field, played it for me. It was really traditional, old-style country, and I told R.S. that I didn't think it was right for me," Mickie admits to The Boot. "But R.S. said, 'We're gonna put some guitars on it, modernize it and really rock it.'"
And rock it, they did. The TNA (Total Nonstop Action) Impact Wrestling superstar and multi-time world champion makes her country music debut with the sassy tune, showing a lot of her own personality on the track and its accompanying video, making its world premiere right here on The Boot. Watch below, and make sure to stay tuned all the way to the end, to see a smashing twist to the storyline.
"When we were in the studio and the musicians were laying down tracks, I was going, 'Oh it sounds awesome,'" Mickie recalls of the "Somebody's Gonna Pay" recording session. "After we finished it, I thought it was phenomenal, I was overwhelmed. You can take a song and put your own style to it, and it will sound completely different from the way someone else heard it."
The song is the title track to the raven-haired beauty's debut album, due in stores May 7. "I think 'Somebody's Gonna Pay' is a good theme for the album," says Mickie. "There is a lot of kickin' butt country, Southern rock and soul kind of music on it. There are two ballads and both gave me chill bumps the first time I heard them. The songs on the album really take you on a roller coaster ride. I hope it's going to be one of those albums you can put in your car and just drive."
The "Somebody's Gonna Pay" video was produced by Blake Judd, who has worked with Bucky Covington and Shooter Jennings. "He's fresh on the scene and he has new ideas that are outside the box. He worked his magic, and it turned out really cool. It tells a great story that you can follow and relate to, and it's very empowering for women, at least the way I do it!"
The video, shot at the Red Rooster bar in Nashville, is Mickie's first video of her own (she appeared in Bucky's "Drinking Side of Country"), and she's joined by friends, rather than actors, in the clip. Fellow wrestlers Trish Stratus and Nick Aldis, TNA Wrestling's Magnus, appear in the video, as do some of Mickie's buddies in the music industry.
"Filming it in Nashville added that honky tonk kind of feel to it, plus it was just cool to have my friends come and hang out with me during the shoot," says the Virginia native. "The fact that Trish and Nick took time out of their schedules to take part in it made it something very special."
Mickie, who has opened for Gretchen Wilson, Randy Houser and Montgomery Gentry, has been an entertainer and athlete since she was a youngster. She has been overwhelmed by the positive response to her new single and the anticipation of her first album. "It's incredible, a great feeling. I hope the fans love the album as much as I loved recording it."