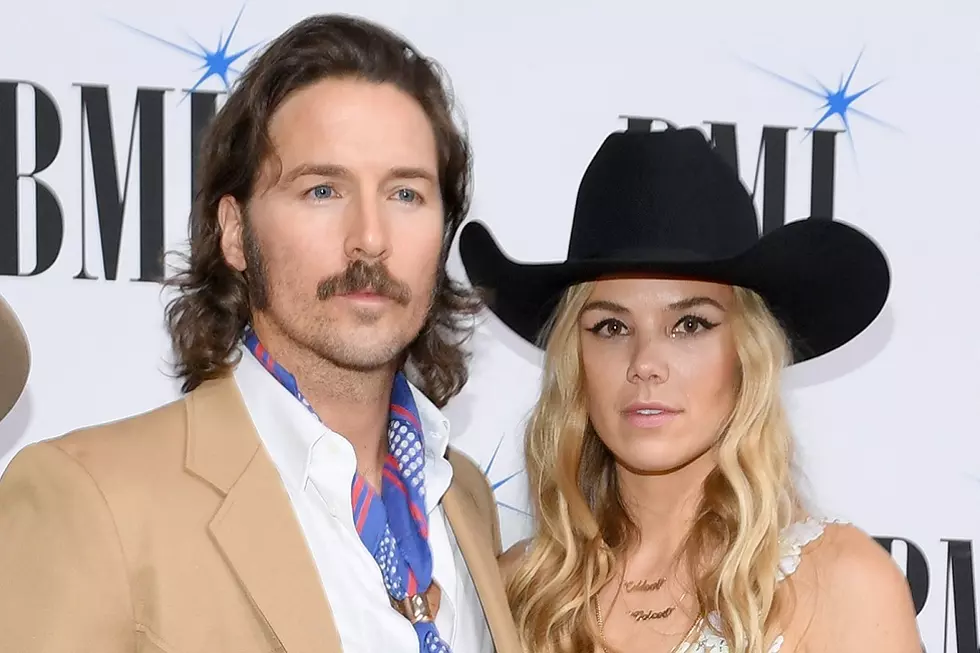 Mark Wystrach + Fiancee Ty Haney Expecting Baby Girl
Jason Kempin, Getty Images
Midland member Mark Wystrach and his fiancee Ty Haney are expecting a baby! The couple's baby girl is due in November, a representative for Haney confirms to The Boot.
Wystrach and Haney announced her pregnancy on Friday (July 19), on Instagram and in People magazine. "I am beyond thrilled to be welcoming a girl, particularly since there are more strong women breaking barriers today than ever before," says Haney, who is the founder and CEO of the activewear brand Outdoor Voices.
"It is the most exciting thing that has happened in my life," says Wystrach. "Talk about something that makes you really take a step back and truthfully assess who you are and who you wanna be for this young little one. We're thrilled and terrified to go through this beautiful, life-changing experience and start a little beautiful family together. What a trip!"
Wystrach admits that both he and Haney know raising a child will be "our greatest challenge," but also "the most fulfilling ... [and] probably the most scary and the most fun challenge," too. People reports that, in a fun twist, Wystrach's twin brother, Mike, is also expecting a baby girl around the same time.
"I couldn't have scripted a better way for life to play out for us. He's more than just a friend — he's my twin brother, and someone I look up to and look to for advice and friendship," the singer says. "It's hard to explain just how close that relationship is. We've been through a lot, and I can't wait to raise our children together."
Wystrach and Haney got engaged in late May. He's already asked his Midland bandmates, Jess Carson and Cameron Duddy, to be in the wedding.
Career-wise, Midland will release their sophomore album, Let It Roll, on Aug. 23. They'll celebrate with a fall tour.
These Country Stars Have All Welcomed Babies in 2019: