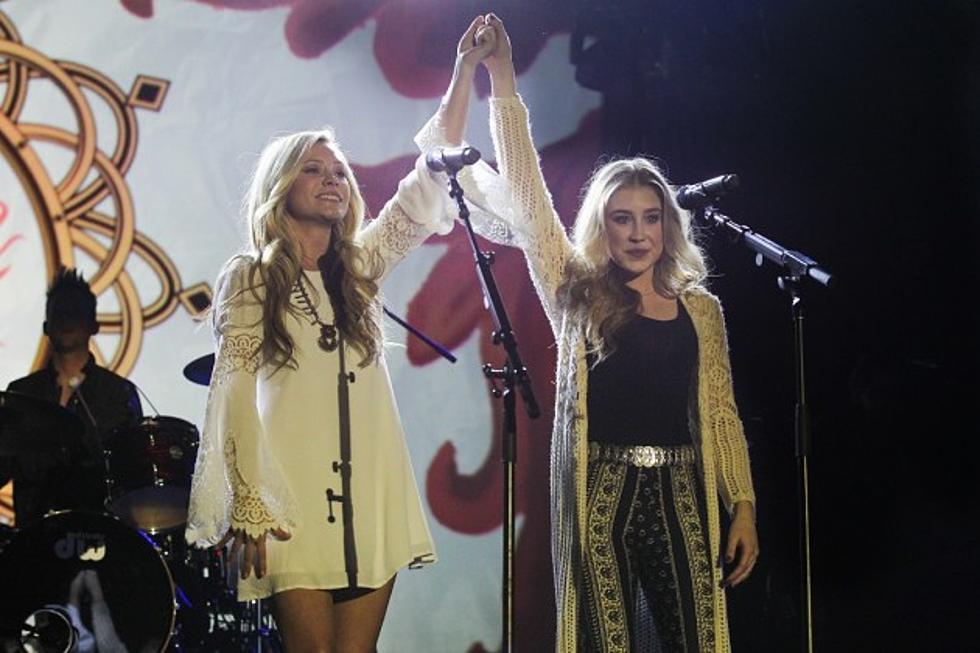 Maddie & Tae Announce Title, Release Date of Debut Album
Terry Wyatt, Getty Images
The new set of tunes will be available on June 2.
"We had so many names," Maddie Marlow explains to Country Music is Love of the album's title. "Pieces of lyrics, song titles, our names. But when it really came down to it, what this record is to us is the beginning of everything! You only get one first album."
The young women admit that they were pleasantly surprised by the success of "Girl in a Country Song."
"We couldn't have guessed it would be like this," Tae Dye acknowledges. "Maddie and I were two girls with a big dream and a lot of determination. We wrote a song out of something a lot of people were talking about, and suddenly, people were talking about us. That's when things got crazy."
"Girl in a Country Song" and the follow-up single, "Fly," were both on Maddie & Tae's self-titled EP, which was released in November, but they will both be on Start Here as well.
"Start Here. It says it all," Dye says. "Like "Fly," it is one of those sentiments that holds all the promise, all the chances and maybe a little bit of being scared. But you have to start somewhere, and this is pretty great place to begin."
Maddie & Tae are certainly off to a promising start. They're nominated for an ACM Award for Vocal Duo of the Year and will serve as one of the opening acts on Dierks Bentley's 2015 Sounds of Summer Tour. The girls have plenty of solo dates on the calendar as well. A list of all of their upcoming concerts is available on their website.
Maddie & Tae Practice Their Red Carpet Poses
10 More Artists to Watch in 2015