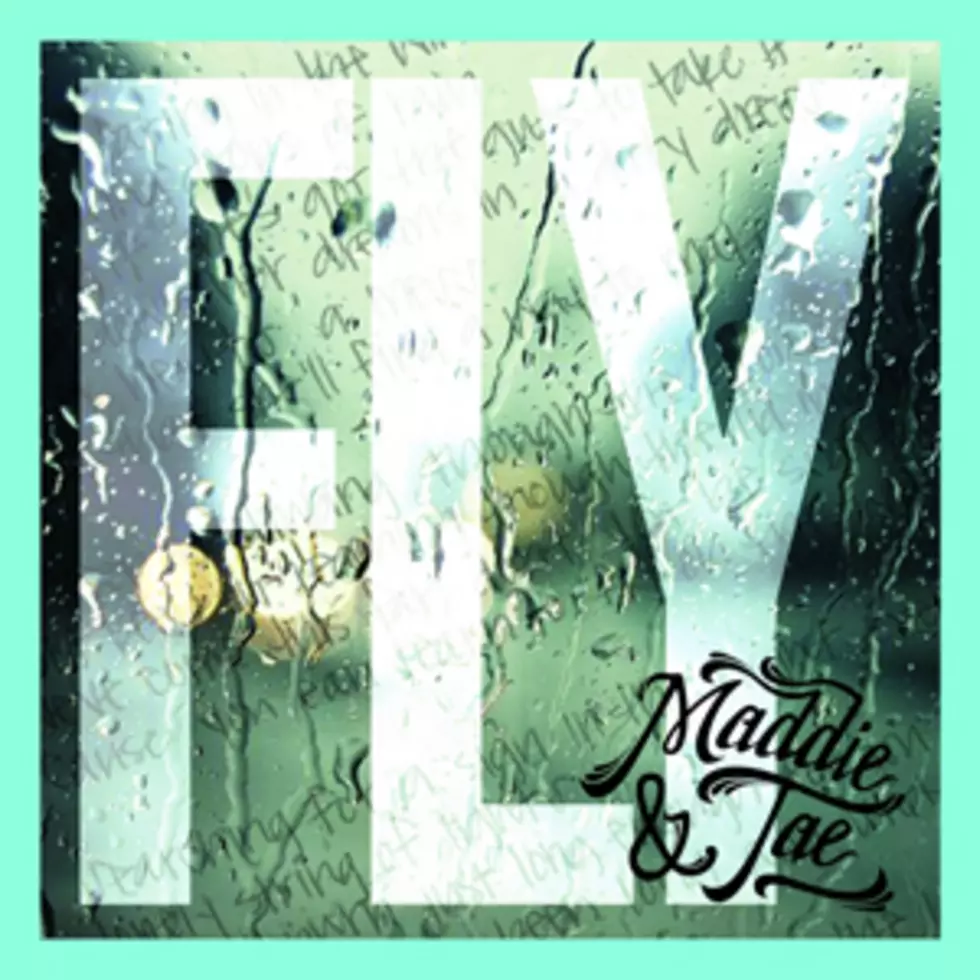 Maddie & Tae Select 'Fly' as Second Single [LISTEN]
Courtesy of Dot Records
Following the success of 'Girl in a Country Song,' Maddie & Tae have selected 'Fly' as their second single.
The duo is showcasing their softer side on the new song, which features a slower tempo and more simple instrumentation -- and the opportunity to show off their unique harmonies.
Rather than trading verses on this tune, Maddie Marlow and Tae Dye sing together through most of the song.
"So keep on climbing, though the ground might shake / Just keep on reaching, though the limb might break," they sing together during the chorus. "We've come this far, don't you be scared now / 'Cause you can learn to fly on the way down."
'Fly' is the second single from Maddie & Tae's debut EP, which was released last fall, and although it proves that they're in the industry to do more than just challenge "bro-country" ideals, the girls are likely hoping that 'Fly' will continue the success of 'Girl in a Country Song,' which hit No. 1 on Billboard's Country Airplay Chart in December and has been certified gold.
Listen to Maddie & Tae, 'Fly':