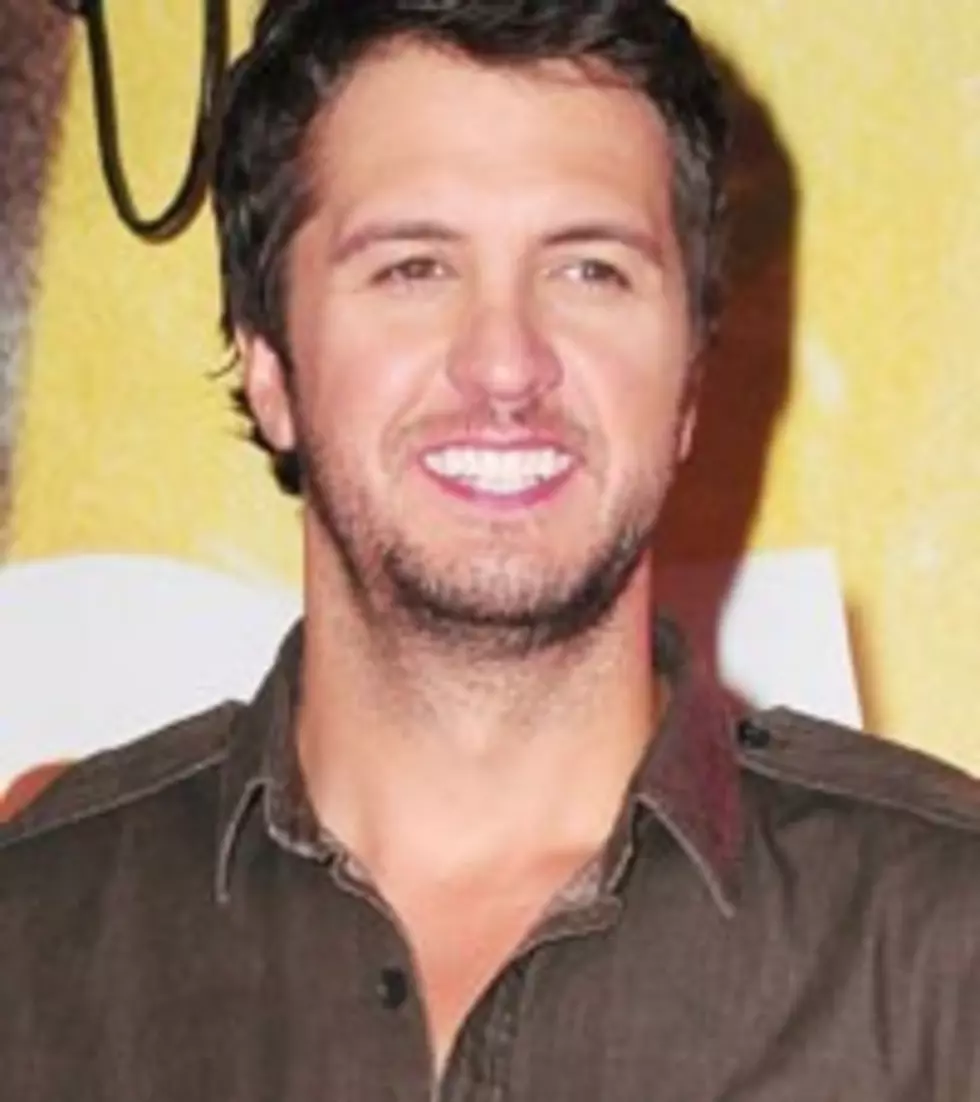 Luke Bryan Plots Strategy, Books Studio Time for Next Album
John P Iblis, jpistudios.com
Luke Bryan fans will be thrilled to hear that the singer is booking studio time in November to begin recording a new album. While Luke would like to shake it up a bit with his upcoming project, he's also adamant that he doesn't want to go too far out of bounds.
"We're going in the studio the middle of November and again in late December," Luke reveals. "My thing is, I don't want to change my music to where I lose the fans I've got. You want to grow your music, but you don't want to do something so out there to where you risk losing one fan."
Luke clearly knows how to pen songs that work for him, having co-written the platinum-selling hits "Country Girl (Shake it for Me)" and "I Don't Want This Night to End." He also has an ear for tunes he didn't write, as evidenced by his most recent No. 1 single, "Drunk on You," penned by Rodney Clawson, Josh Kear and Chris Tompkins.
The singer says he hopes to find songs for the new album that "... grow me as an artist and make me progress further down the line. I want songs that make great albums and great records, where fans can go, 'Gosh, that new album really speaks to me as much as Tailgates and Tanlines did.' That's really the hard part, finding that balance of trying new crazy things and seeing what happens, and making an album that is not too far out there."
The Georgia native notes that he and pal Dallas Davidson (his 'Country Girl' co-writer) have already set out to write for the new collection. "We have gotten together once or twice for this next album, and both the songs we've written are really great and will be on the album."
Luke says the songwriting process can often be very revealing, in addition to being enjoyable. "It's a lot of fun sitting in a songwriting room with your buddy and you know you can't fool each other when you're writing a song," he explains. "We're just having fun while writing a great song. We know the inner workings of each other's brain. It's pretty weird and crazy and pretty special all at the same time."
Luke is in the middle of his Farm Tour with the "Peach Pickers," Dallas Davidson and Rhett Akins, along with singer-songwriters Chancie Neal and Cole Swindell. This weekend finds them in Auburn, Ala. on Saturday (Oct. 5) and Valdosta, Ga. on Sunday (Oct. 6).
Watch Luke's 'Drunk on You' Video