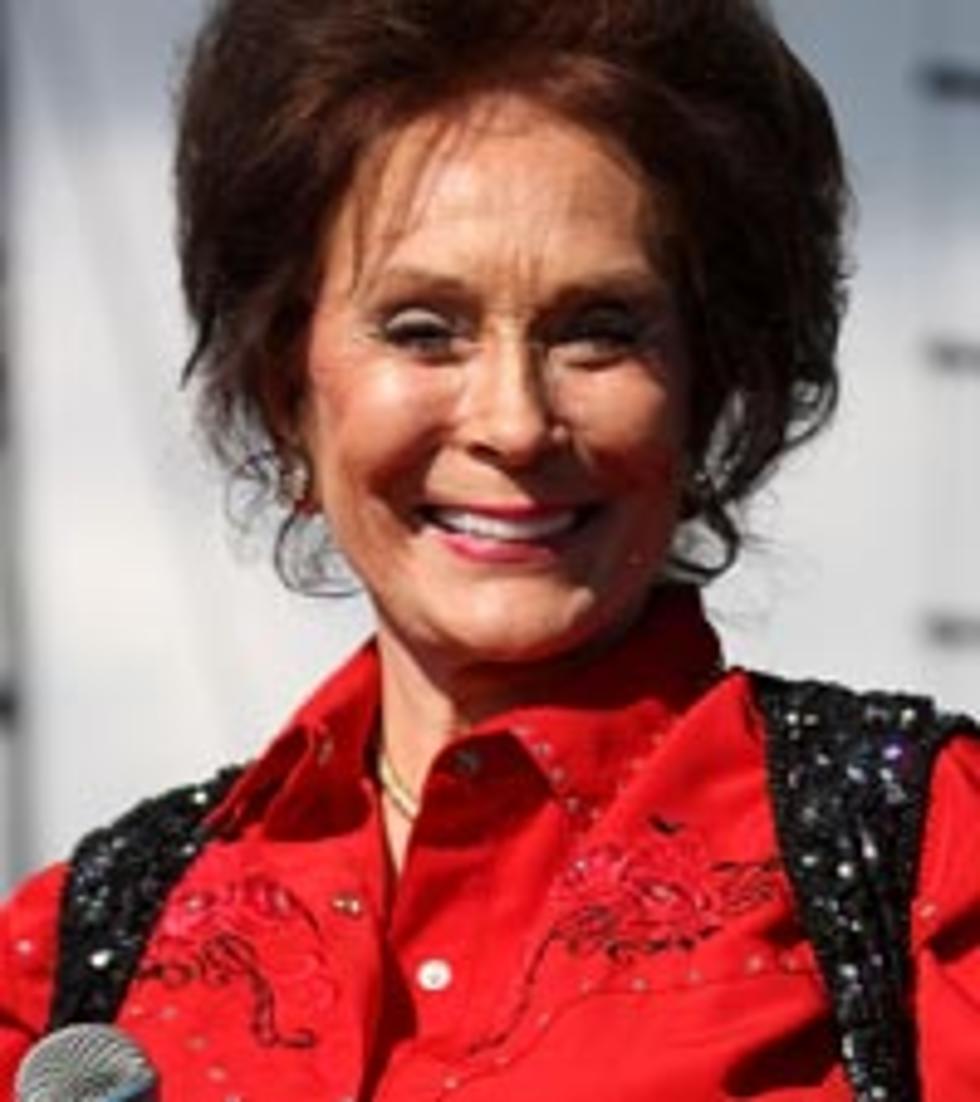 Loretta Lynn Cancels Stagecoach Appearance Following Surgery
Douglas Mason, Getty Images
She was one of the most-anticipated guests for the upcoming Stagecoach Festival, but now Loretta Lynn has been forced to cancel her appearance at next weekend's two-day music event in Indio, Calif., due to her ongoing recovery following recent knee surgery.
"My [doctor] says I have a torn cartilage in my right knee," the iconic entertainer writes on her website. "And they need to fix it, so I had to cancel and reschedule some of my upcoming shows. I love all of you and thank you again for your prayers."
Loretta's next scheduled performance is May 4 in Coarsegold, Calif., but there is no word yet when she will officially resume her regular concert schedule. Check for tour updates here.