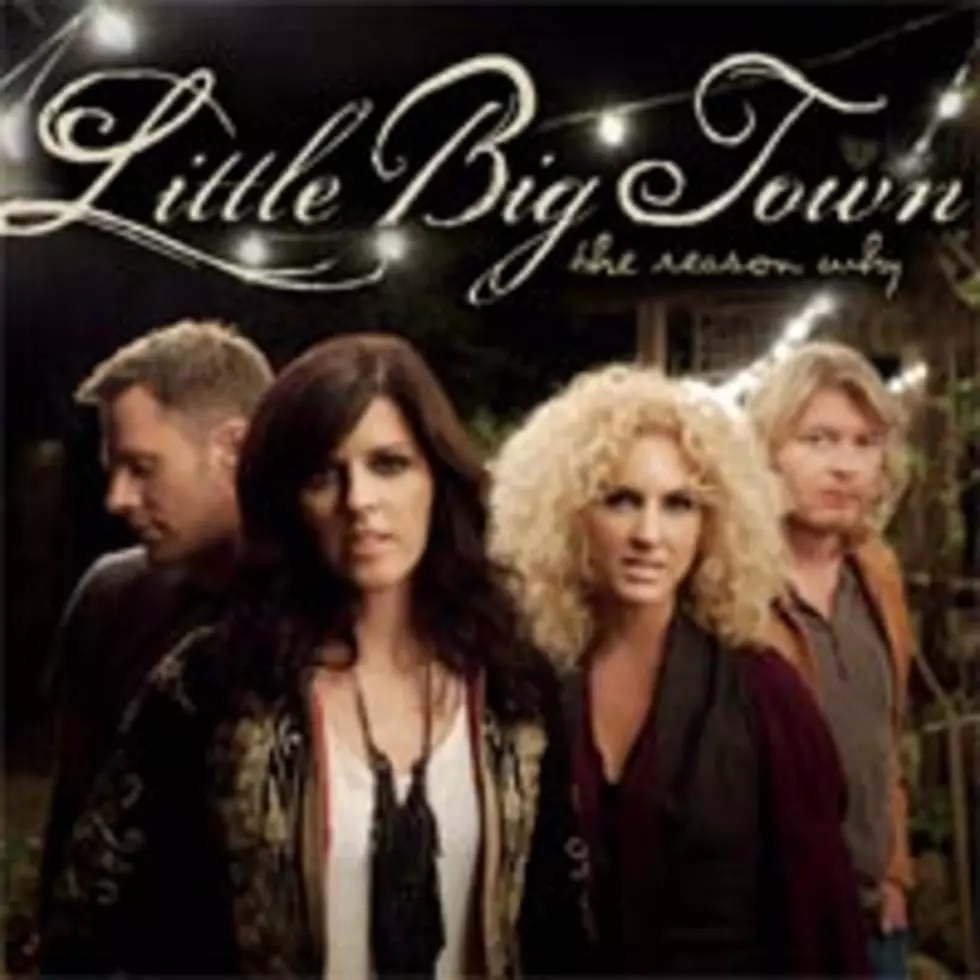 Little Big Town's 'The Reason Why' Debuts at No. 1!
Capitol Records
Little Big Town's fourth album, 'The Reason Why,' has become the quartet's first chart-topping disc. The group's latest project sold 42,000 copies in its first week, buoyed no doubt by the Top 10 success of their current single, 'Little White Church,' which is the seventh best-selling digital single this week.
The album, Little Big Town's first for new label home Capitol Records, also scores a Top 5 debut on the Billboard 200, putting them just behind the new release by Usher. LBT's Karen Fairchild says the group recorded this album at a more leisurely pace than their previous efforts. "Sometimes it did seem that it was taking a very long time to finish," Karen told The Boot, "but in the end it was well worth it."
Little Big Town have even more reason to celebrate this week as they scored a CMA award nomination for Vocal Group of the Year.

"This will be a week we never forget," says Karen, "and we owe that to the incredible fans, country radio, and our new label Capitol Records."
"We are so blessed to have our album debut at the top of the charts, and to have news of this nomination in the same week is just amazing," adds LBT's Kimberly Schlapman.
Also garnering a strong showing on the album chart are the Randy Rogers Band, with a Texas-sized debut at No. 2 with 'Burning the Day.' Other new releases bowing on the chart this week are the latest albums from Marty Stuart ('Ghost Train') and Ricky Skaggs ('Mosaic').
Taylor Swift remains on top of the Country Digital Singles chart with 'Mine,' with Sugarland's 'Stuck Like Glue' stuck (like glue) at No. 2. Jason Aldean's 'My Kinda Party' is also a hot one, moving from No. 16 to No. 4 this week!
On the Road With Little Big Town

%VIRTUAL-globalVideoEmbed-{"videoIds":"517721861","width":"456","height":"304"}%