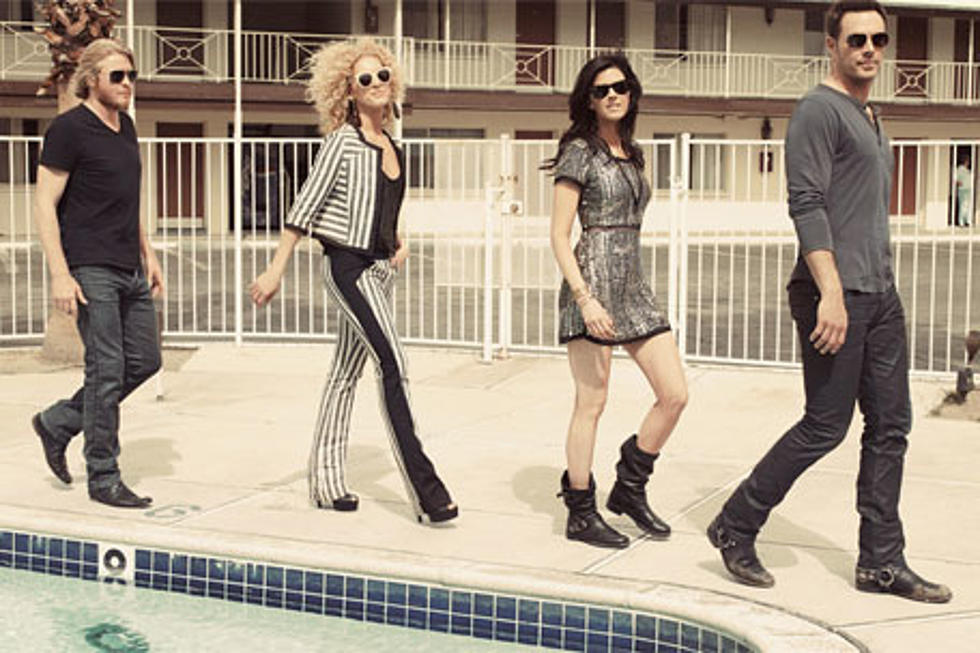 Little Big Town, 'Pontoon' Keeps Summer Fun Afloat
Capitol Records Nashville
Little Big Town has been having a blast with one of this summer's biggest hits. "Pontoon," the lead single from their upcoming album, Tornado, has just become the quartet's first Top 10 single since 2010's "Little White Church" and the season-perfect tune has quickly become a crowd-pleaser during their live shows.
"Who would have thought a song about motor boating at this point in our career would cause such a ruckus?" the group's Karen Fairchild said after a recent performance in New York (quote via Billboard).
"We knew it was special when we cut it," adds Kimberly Schlapman. "The timing of it has been so great. We're on the road with Rascal Flatts so everybody's really beginning to hear it now because it's getting played more and more. Every show is more fun because of it."
"People want to have fun," Karen notes. "That's the main thing: people want to have a good time. So if you're making a playlist and you're going out to the lake for the weekend or the beach, I think it just fits people's lives right now."
Although they were all immediately drawn to it when they heard the demo sung by co-writer Natalie Hemby (who penned the tune with Luke Laird and Barry Dean), Karen recalls how unusual it was to hear.
"First of all, who's ever written a song about a pontoon?" she explains. "Never heard that. But having a chick sing it? I don't know. There's something weird about the delivery when we heard Natalie sing it. And so we thought, 'This song is cool. It sounds like something country fans will really love if they could get a chance to hear it.'"
It's also something everyone in the group (which also includes Jimi Westbrook and Phillip Sweet) could relate to easily.
"We thought it was primarily a thing of growing up in the south but we found out that Michigan has the largest pontoon boat population." Phillip tells The Boot. "In my little neck of the woods in northeast Arkansas, we had some lakes and everyone would go pontoon boating. That's what you did. You'd get your cooler full of beer and go out. It was very chill. You weren't going out to ski on a ski boat. You were intending to drive really slow and putz around and drink and have fun. Then, eventually you'd stop and jump off and swim. It's definitely a fond memory for us growing up."
Little Big Town's fifth album, Tornado, is set for release on Sept. 11.
Watch the 'Pontoon' Video