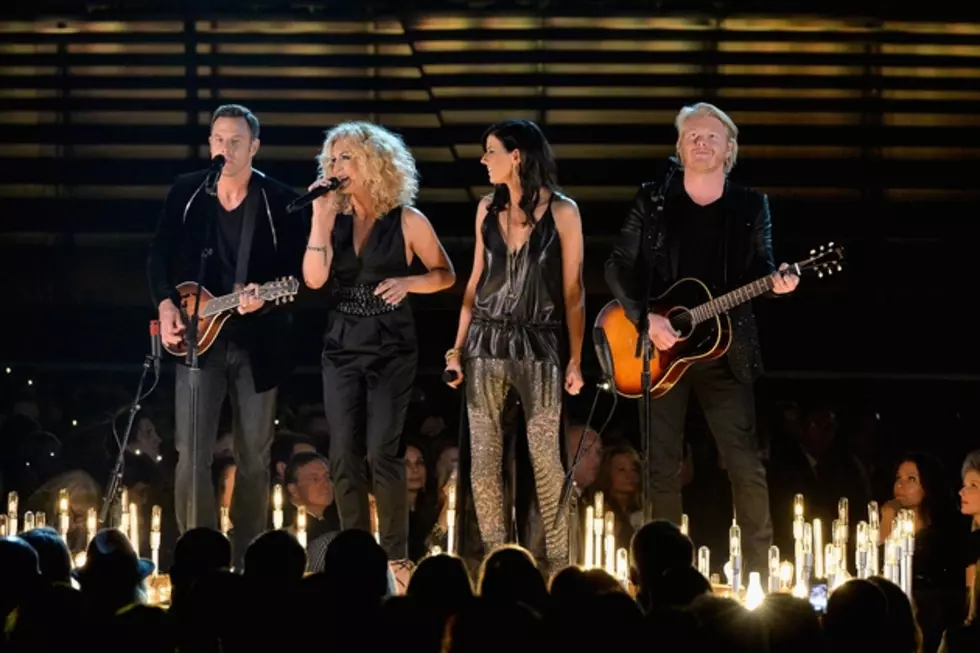 Little Big Town Announce Release Date + Track Listing for New Album
Rick Diamond, Getty Images
Little Big Town have announced the release date and track listing for their highly-anticipated upcoming new album, 'Pain Killer.' The new set of tunes will be released in October, and includes eight songs co-written by the foursome.
"We knew the record was going to be called 'Pain Killer' way on into the process because we love that song," Karen Fairchild tells Rolling Stone Country. "That song is really kind of tongue-in-cheek -- 'Be the person that numbs my pain.' We started talking about tying that thread through the whole record, to ease your pain. Don't we want the whole record to do that for people, anyway? Whether it's a sad moment, or a song that's more thoughtful and has a lot more substance in the lyric, we want music to take us away. 'Pain Killer' fits, that's the common thread through all the songs."
The quartet, which also includes Kimberly Schlapman, Jimi Westbrook and Phillip Sweet, released the album's debut single, 'Day Drinking,' last month, after an unforgettable performance of the fun tune on the 2014 CMT Music Awards.
"With 'Day Drinking,' we had a blast that day because we were drinking and writing songs," Fairchild recalls. "It's like the tip of the iceberg on the record. It's its own work. I don't know how to describe it. It went differently in the studio than the last record did."
'Pain Killer' follows their 2012 platinum-selling record, 'Tornado,' but the group say they branched out into new territory for their latest songs.
"I'm so excited for everyone to hear this record," Sweet adds. "It makes me happy in my soul musically. I think that's all you can ask for at the end of the day, to have gone in and give it your best shot, and chase the music and let it lead you wherever it's going to go. That's what happened."
'Pain Killer' is set for release on Oct. 21. See a track listing below, and download 'Day Drinking' here.
Little Big Town 'Pain Killer' Track Listing:
1.'Quit Breaking Up With Me'
2. 'Day Drinking'
3. 'Tumble and Fall'
4. 'Pain Killer'
5. 'Girl Crush'
6. 'Faster Gun'
7. 'Good People'
8. 'Stay All Night'
9. 'Save Your Sin'
10.'Live Forever'
11. 'Things You Don't Think About'
12. 'Turn the Lights On'
13. 'Silver and Gold'