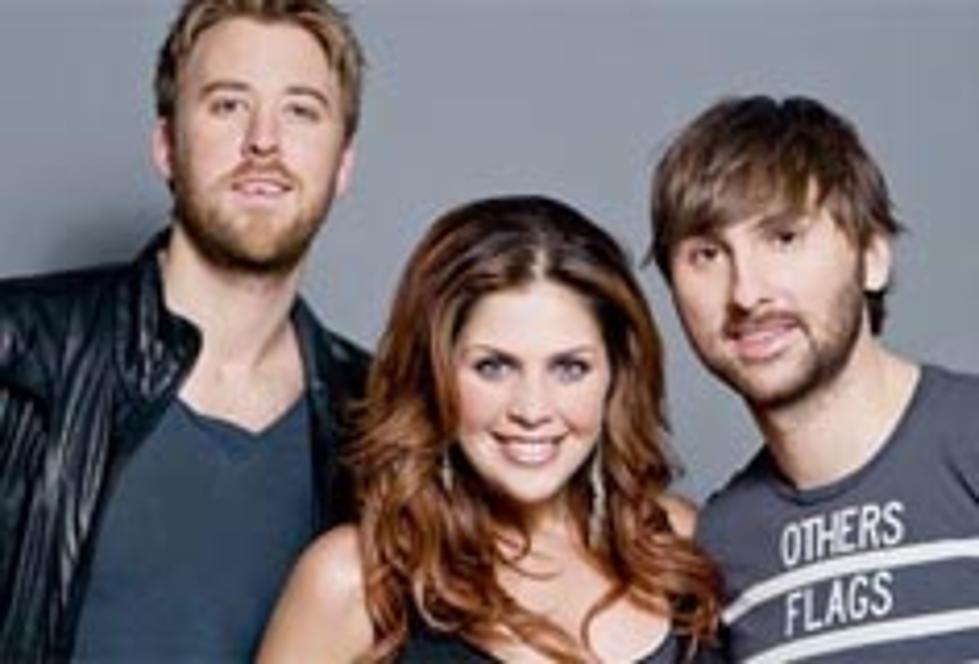 Lady Antebellum Are Most-Heard Country Artist of the Year
AOL Music
Lady Antebellum find themselves on more than one list in the latest issue of radio trade publication Country Aircheck. The magazine has released its annual year-end 'Most-Heard' artists list with Lady A's Dave Haywood, Charles Kelley and Hillary Scott taking top honors as the Overall Most-Heard Country Artist of 2010.
The trio were also named the Most-Heard Country Duo or Group, a category in which they placed third last year. In addition, their crossover hit, 'Need You Now,' was country's No. 3 Most-Heard Song of 2010.
A complete list of the Top 100 Most-Heard country songs as compiled by Country Aircheck may be seen in their latest issue released today (Friday, December 10). Order a copy here.
%VIRTUAL-globalVideoEmbed-{"videoIds":"517722630","width":"476","height":"357"}%