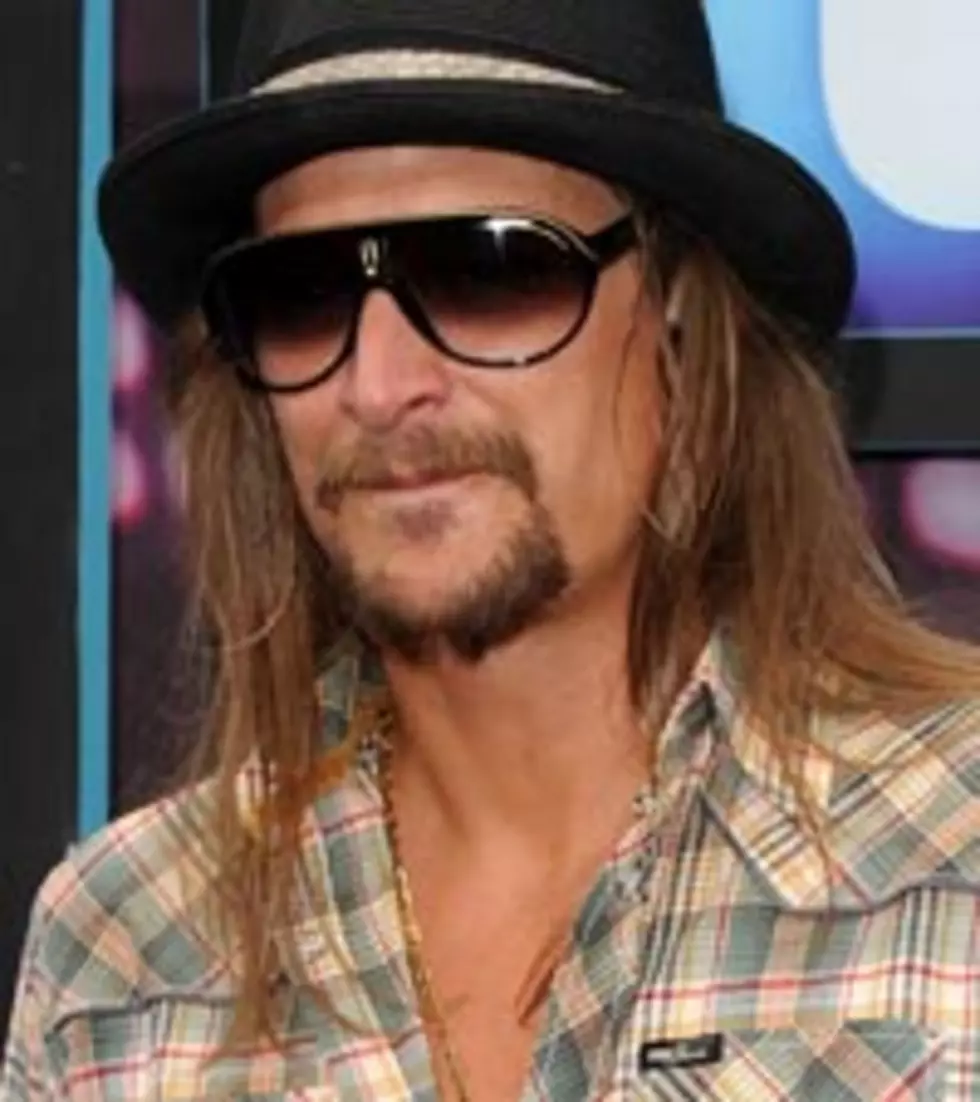 Kid Rock Talks Country, New Album and iTunes
Jason Merritt, Getty Images
Kid Rock may seem like an unlikely fixture in country music to some, including the Kid himself. "If you had told me when I was starting out that I would be coming down to Nashville, kind of weaving in and out of the country scene, I never would've thought that in a million years," he tells Billboard.
"I always liked the music," Kid Rock says. "I guess when you look back on it, it's not that crazy. In the late '90s, for lack of a better reference, like the Barbara Mandrell song, I was country when country wasn't cool."
That will show on his upcoming album, 'Born Free.' Produced by Rick Rubin, the album has already spawned the hit 'All Summer Long,' and plenty more are expected to follow. Part of that is due to his mix of sounds that refuse to fall into a single format. One example is the ballad 'Care,' which features Martina and hip hop artist T.I.
"I am good at bringing people together and that song is a great example," Kid Rock says. "What format is it gonna be? I don't know, but it's a good song, man."
Yet don't look for these songs on iTunes. Although Kid Rock says he respects Steve Jobs and how he operates Apple -- he even owns many Apple products -- he just can't support the iTunes system that he says in some ways mimics that of record companies.
"I have trouble with the way iTunes says everybody's music's worth the same price," he says. "I don't think that's right, there's music it out there that's not worth a penny. They should be giving it away, or they should be making the artist pay people to listen to it. There's other stuff that's worth a little more. That's the great thing about America, we're not scared to pay what something's worth."
'Born Free' will be available on November 16.