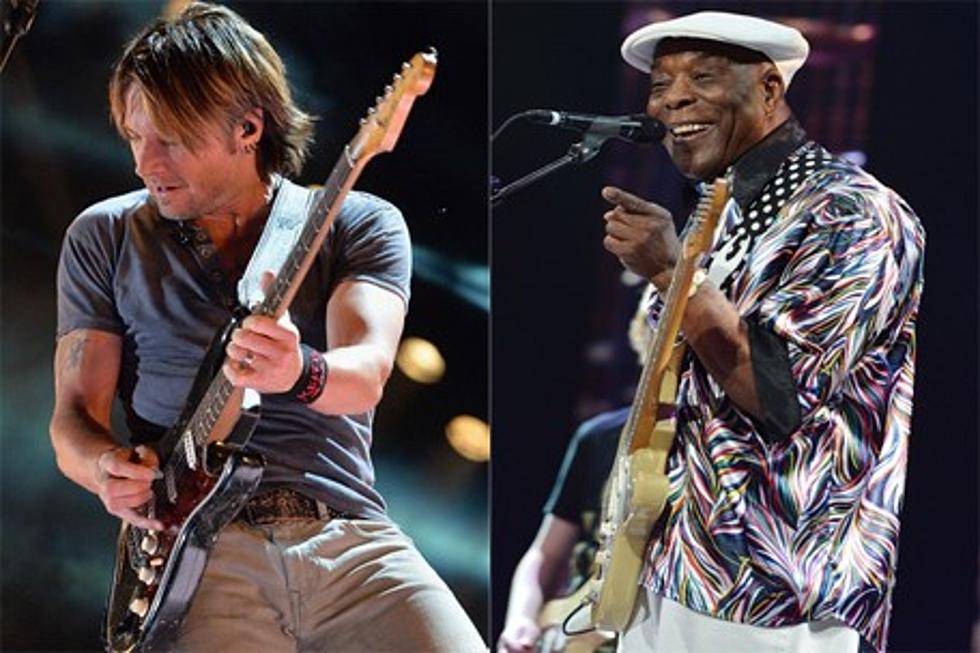 Keith Urban Appearing on Upcoming Buddy Guy Album
Rick Diamond / Larry Busacca, Getty Images
Rick Diamond / Larry Busacca, Getty Images
Keith Urban is one of the most commercially successful country acts of his generation, and he's also one of the very few country solo artists who is a standout lead guitarist.
Urban will get a chance to display a very different side to his musicianship when blues great Buddy Guy releases his next album, titled 'Rhythm & Blues,' in July. Urban appears with Guy on a track titled 'One Day Away.'
The pair have collaborated before, teaming up with blues pioneer B. B. King and John Mayer for a performance at the Grammy Awards in 2009. The roots of their new project together go back to earlier this year, when Urban saw Guy perform at Eric Clapton's Crossroads Guitar Festival.
"I love Buddy," Urban said at the time (Quote via Taste of Country). "He has an album coming out and he has a song he wants me to do, and I'm trying to figure out how to do that in the midst of all the other stuff."
The 76-year-old blues giant convinced a few other heavy hitters to help him out in the studio in addition to Urban. The upcoming double album also features guest appearances by Kid Rock, Gary Clark, Jr., and Aerosmith members Steven Tyler, Joe Perry and Brad Whitford.
'Rhythm & Blues' is slated to drop on July 30.