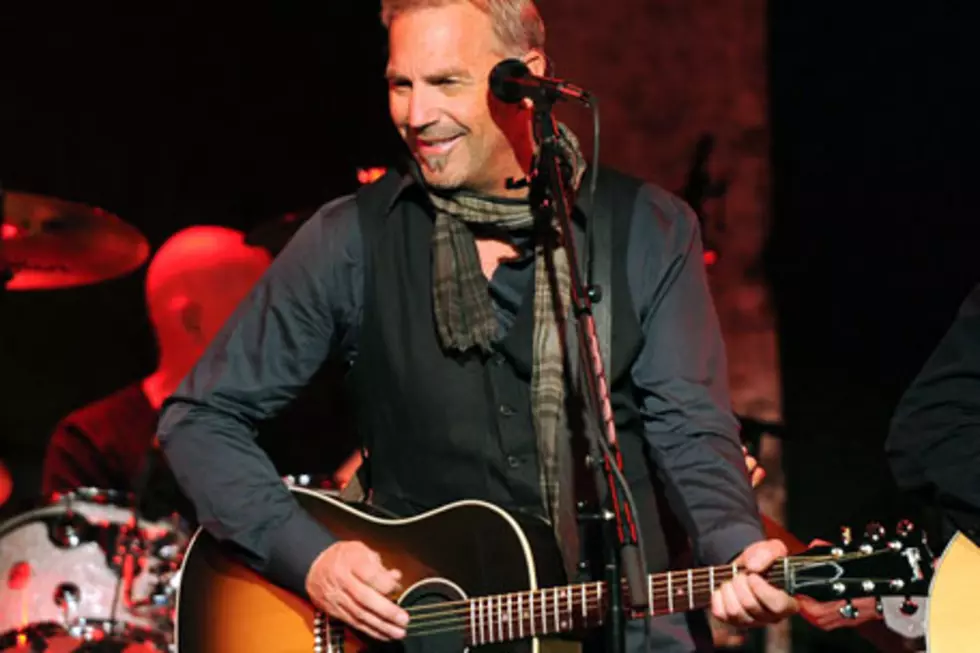 Kevin Costner Keeps Music Playing as Film Career Rolls Along
Jason Kempin, Getty Images
Most people know Kevin Costner as an Oscar-winning actor, director and the star of blockbusters like Dances With Wolves. But the fact is he has been slinging a guitar for as long as he's been gracing the silver screen -- and music, in many ways, has had a huge impact on his career.
"It's worked its way into almost every facet," Kevin told AOL Music Blog during a visit to Toronto.
Kevin has played music in one form or another for most of his career, sometimes writing songs while he's making movies. It wasn't until a few years ago, with the encouragement of his wife Christine, that he decided to seriously pursue music. Forming the country-rock band Kevin Costner and Modern West in 2007, he started by playing small and unassuming live shows, careful not to exploit his fame and to instead let the music speak for itself.
"I haven't tried to force myself on any situation," he says. "I haven't tried to use celebrity. That's always going to be there. I can't run away from it. The curiosity factor is very high. But this band gets on a bus and goes. We work in a very old-fashioned way, how we go about our business. I'm not hitting the radio stations trying to drive a single. It's just not who I am. If it happens, it happens."
And happen it has. Those live shows turned into three albums, with a fourth, a concept album inspired by his forthcoming History Channel mini-series, Hatfields & McCoys, on the way.
"Sometimes things build, but the way they're starting, this is with a bang," Costner says about the festival. "They're inviting really top-level people, so it was nice to be included."
Read more of AOL Music's chat with Kevin Costner here.
Watch Kevin Costner and Modern West's "Let Me Be the One" Video