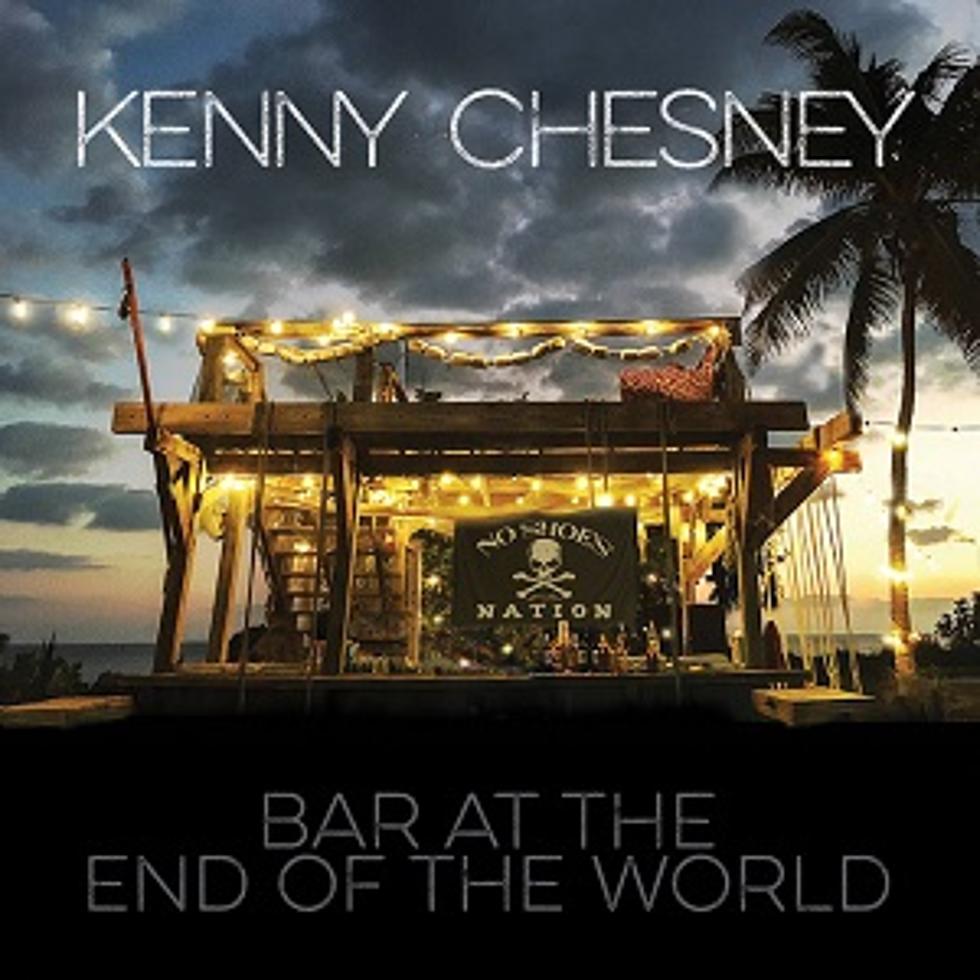 Hear Kenny Chesney's New Single, 'Bar at the End of the World'
Blue Chair Records / Columbia Nashville
Kenny Chesney has selected "Bar at the End of the World" as the next single from his newest studio album, Cosmic Hallelujah.
Chesney's third single from Cosmic Halleljuah, "Bar at the End of the World" was written by JT Harding, Aimee Mayo and David Lee Murphy, but the song is quintessential Chesney: a tune about "a little tin roof bar down a path you have to follow" -- a place "like nowhere else that you've ever been," where "there ain't no empty glasses" and where "they're playing "Drift Away."" Readers can press play below to hear the tune.
"That song is about escaping everything in your life, whether it's the election or your job or whatever is weighing you down," Chesney tells EW. "I think there is a part of all of us that wakes up one day and says, 'I want to find a bar that is as far away as I possibly can, and just sit there.'"
"Bar at the End of the World," as well as the rest of Cosmic Hallelujah, is available for download on iTunes. The song will officially impact country radio on Jan. 3.
Listen to Kenny Chesney, "Bar at the End of the World":
Kenny Chesney Through the Years
How Well Do You REALLY Know Kenny Chesney?