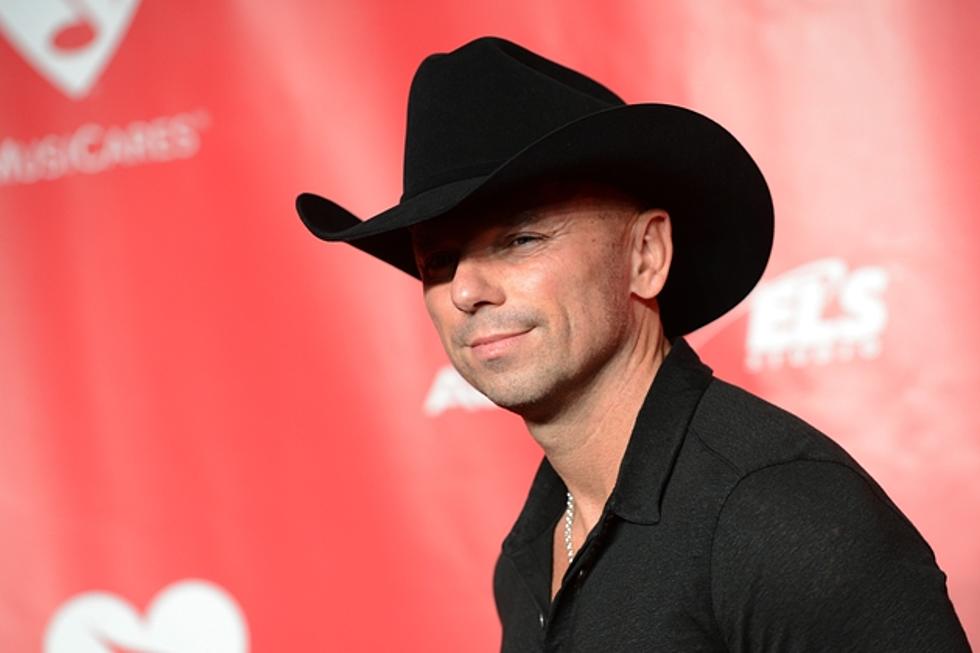 Kenny Chesney Took His Time With New Album
Jason Kempin, Getty Images
When Kenny Chesney releases an album, he wants it to be just right. For that reason, the singer, who stayed off the road this year to focus on his upcoming project, says that he has worked extra hard to make sure the new record is just right for his fans.
"I made a whole record and mixed it and threw it away," he admits to Rolling Stone Country. "We've got a better record now for it."
Chesney, who was named one of the Top 10 live acts of the past quarter century, says the decision to focus solely on his music this year was not an easy choice.
"I love touring more than anyone in the world," he maintains. "I love the band, the crew, the whole team  ... but I shouldn't make albums to service the tour. So I'm going to put the music first."
Still, in spite of the extra work, the 'When I See This Bar' singer says he is almost done with his latest set of tunes.
"We're in the mixing process now, so that's exciting," he reveals. "I've been in here since October of last year, and we're still in there."
The 46-year-old admits that, the older he gets, the more picky he becomes about the records he releases.
"It's a lot harder to find those songs than you'd think," he acknowledges, "and writing takes time — to think, to live, to be."
While Chesney has yet to announce an album title or release date, he has already announced  the first single, 'American Kids,' from the new record.
"When I heard it, I knew I was gonna cut it," he says of the tune, written by Rodney Clawson, Luke Laird and Shane McAnally. "It was unlike anything I'd ever heard -- and I listen to a lot of songs. The rhythms, the images, the way the melody moved.... It just grabs you and holds on."
'American Kids' will be released to radio on June 20. Listen to a snippet of the island-sounding song, and watch a glimpse of the upcoming video, here.