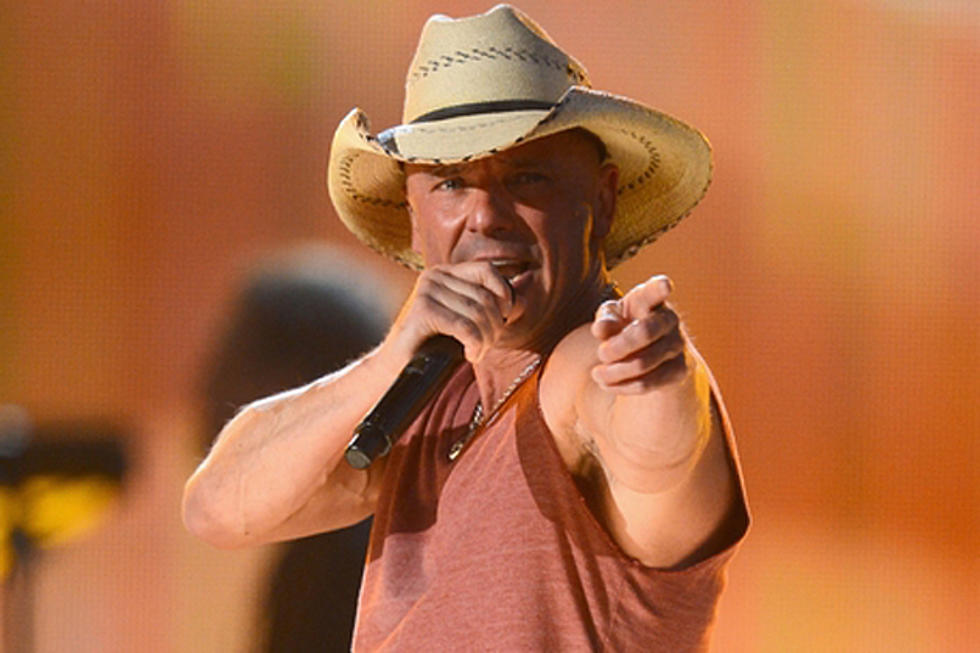 Kenny Chesney Releasing Advance Single From New Album
Ethan Miller, Getty Images
Kenny Chesney is returning to country radio with a brand-new sound.
The singer, who has been in the studio working on his 16th studio album, will release the first single from the project, titled 'American Kids,' in late June. Written by Rodney Clawson, Luke Laird and Shane McAnally, the multi-tempo song celebrates the spirit of America's young people.
"When I heard it, I knew I was gonna cut it," Chesney says in a press release. "It was unlike anything I'd ever heard –- and I listen to a lot of songs. The rhythms, the images, the way the melody moved... It just grabs you and holds on, but even more importantly, it feels really good."
The superstar first heard the song on a writing trip with McAnally, who wrote his previous hits 'Come Over' and 'Somewhere With You.' The infectious tune contains the line, "A little messed up, but we're alright."
"Hey, life is hard," Chesney reflects. "People work long hours, have all kinds of stuff going on in their personal lives. But if there's one thing I've seen over the last 10 years, looking out at the faces in the crowd: you can't keep my fans down. These are people who no matter what are in love with life, and they're gonna find the good times no matter what."
He adds, "It's not a perfect world. We are all a little screwed up, but we're all okay. I love the idea of the screw up as part of it, because honestly it makes the parts that're great, that much better. You appreciate those things that much more."
'American Kids' ships to country radio on June 20, and will be available for purchase at all digital retailers on June 23.
Chesney is currently in the studio with producer Buddy Cannon, putting the finishing touches on his upcoming album, for which no further information has been released. After taking 2014 off from touring, he also plans to perform the new songs on the road in 2015.