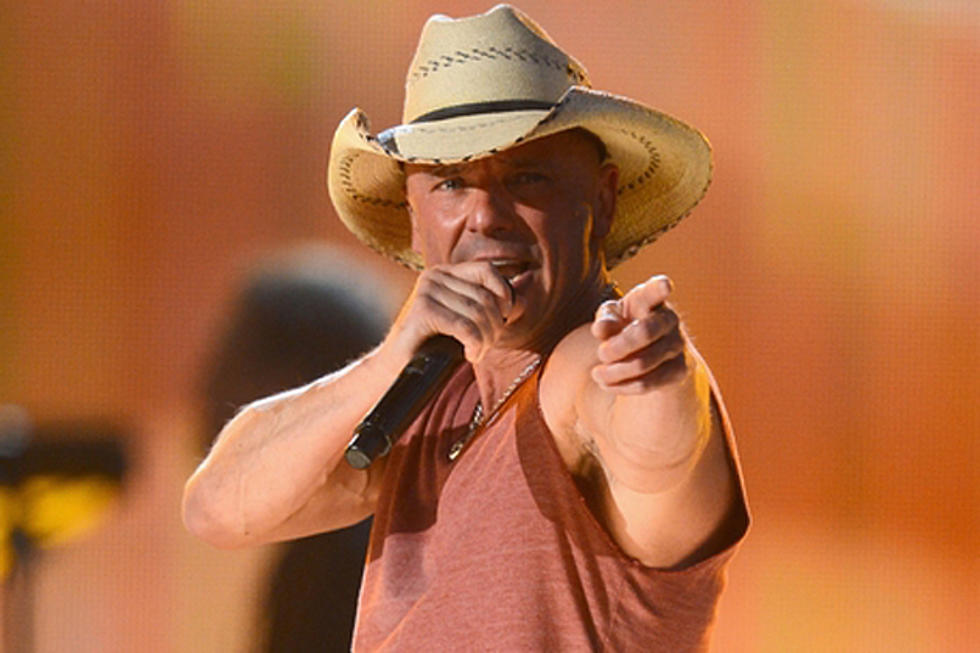 Kenny Chesney Among Top 10 Live Acts of Last 25 Years
Ethan Miller, Getty Images
Kenny Chesney will go down in history as one of the best live musical acts of his generation.
The singer is the only country performer in the Top 10 of an elite group of artists who made Billboard's list of the Top 25 Live Acts from the past quarter century, from 1990 to 2014. Chesney ranks at No. 9 on the list, raking in $752,706,599 over 755 shows, with 12,681,629 fans in attendance -- numbers all the more impressive since the country music superstar took a break from touring in both 2010 and 2014.
"Knowing people work hard, have stress whether it's their family or their job or their friends, you strive to create a place where they can forget all that for a few hours," Chesney says. "They'll come out, and they come back with their friends. Just like when you sing songs that speak to how they really live, they listen. They listen and they hang onto those songs like it's their life -- because it is."
The Rolling Stones topped the list, with U2 in second place, Bruce Springsteen in third, Madonna taking the fourth spot and Bon Jovi rounding out the Top 5. George Strait lands at No. 19, with just under 10 million attendees, while Toby Keith is at No. 22 with 8,600,000 in attendance. Other artists who made the cut include Elton John, the Eagles, the Police/Sting, Paul McCartney, Billy Joel and Cher.
"You look at a list like this... with so many iconic rock acts, people like Madonna, or Elton John, and you think, 'Man...'." Chesney notes. "When you get on the bus for the first time, you're just hoping people will come. You never expect to be in this kind of company, unless you're buying a ticket."
The Tennessee native is spending most of this year off of the road to focus on his next album, which is the follow-up to his 2013 No. 1 'Life On a Rock' record.
"The fans feed me as much as I feed them," he explains. "And that's why I wanted to step back, really think about this record and give them something as hardcore as they are! These songs are gonna rock live; but more importantly, they say a whole lot about how the fans live. I can't wait to play 'em onstage."
Chesney admits it hasn't been easy to take time away, but he believes the result will be worth it.
"I love touring more than anyone in the world," he adds. "I love the band, the crew, the whole team — and it's weird to not be looking at next year's stage design, but I shouldn't make albums to service the tour."