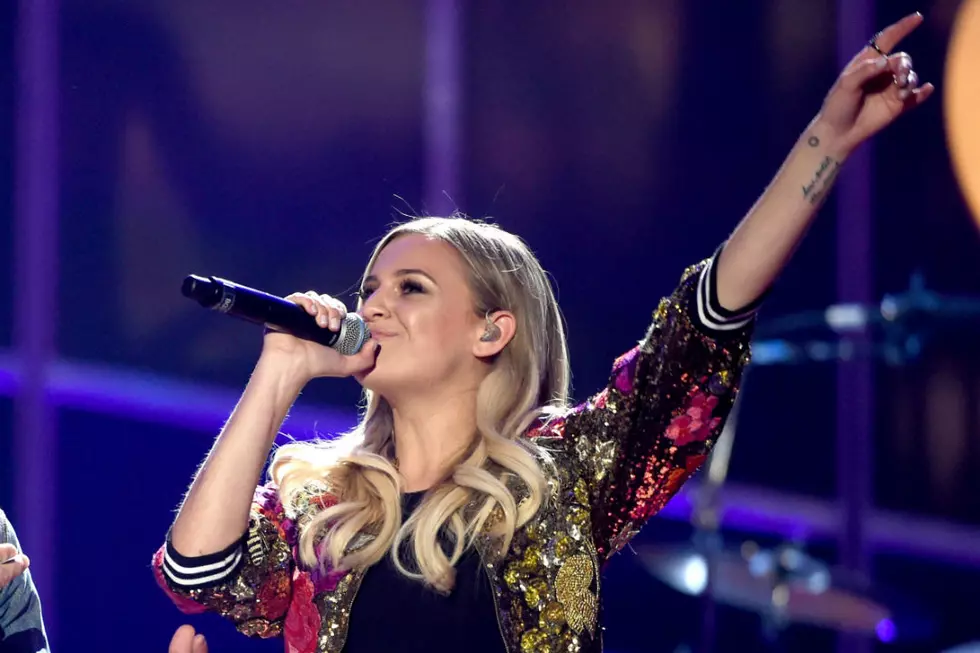 The Boot News Roundup: Kelsea Ballerini Sets a Chart Record + More
Cooper Neill, Getty Images
Welcome to The Boot's News Roundup, a morning rundown of the news country music fans need to know. Read on to learn more about the latest goings-on in the country, Americana, bluegrass and folk genres.
Kelsea Ballerini's streak of breaking records continues! Now that her song "Legends" has hit No. 1 on the Billboard Country Airplay chart, Ballerini has now scored four No. 1 songs -- more than any other female artist since 2015; her other No. 1 singles are "Dibs," "Peter Pan" and "Love Me Like You Mean It." According to a press release, Ballerini is one of only 11 women to reach this peak.
Americana stalwarts James McMurtry and John Moreland have announced plans to head out on the road together in 2018. According to Rolling Stone, their joint tour of intimate venues will kick off on March 20 in Columbia, Mo., and make stops in Ohio, West Virginia and Virginia before concluding on March 30 at the Pour House in Charleston, S.C.
Chris Janson will be inducted into the Grand Ole Opry on March 20, the organization has announced. Earlier this month, on Feb. 5, the singer was invited to join the Opry by fellow member Keith Urban while performing at Nashville's Ryman Auditorium. Since his Opry debut in 2013, Janson has performed at the hallowed venue more than 100 times.
Country up-and-comer Caitlyn Smith has announced her first-ever headlining tour. Starting on April 5, Smith will tour the United States, making stops in Maine, Vermont, Virginia and Ohio. Smith will kick off the Starfire Tour in Northampton, Mass., and conclude in Nashville, Tenn., with a performance at the Mercy Lounge on Aug. 24. Tickets are on sale now via at CaitlynSmith.com.
Rhett Akins, Dallas Davidson and Ben Hayslip, better known as the songwriting power trio the Peach Pickers, have announced that they will host their fifth annual Georgia on My Mind benefit concert on June 26 at Nashville's Ryman Auditorium. The annual event, which raises funds for the Georgia Music Foundation, will feature performances from an as-yet-unnamed group of Georgia-born artists. At the event, Hall of Fame songwriters Pat Alger and Tony Arata will be presented with the Georgia Music Foundation Flamekeeper Award, given to musicians whose "work preserves and promotes Georgia's musical roots and traditions."
On March 21, Trace Adkins will host a fundraiser for Mental Health America of Middle Tennessee at the Ryman Auditorium. The event, called Jammin' to Beat the Blues, will feature performances from Adkins and Christian artist Jason Crabb, among other acts, and raise funds for the organization, which connects people in Nashville and beyond with mental health services.