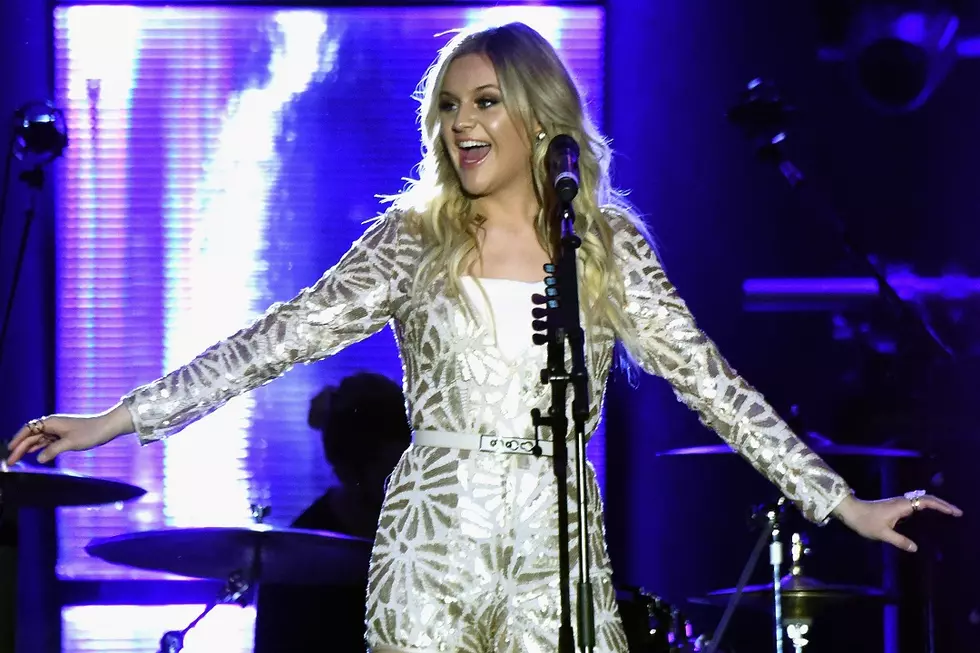 Kelsea Ballerini Earns Second No. 1 Single With 'Dibs'
Rick Diamond, Getty Images
She's callin' "dibs" ... on the top spot on the country charts. Kelsea Ballerini's second single, "Dibs," has become her second No. 1 song.
""DIBS" IS NUMBER ONE AND WE JUST DID IT AGAIN," Ballerini tweeted on Sunday morning (Feb. 21). "I am so proud and honored to work with people that fight daily to have my voice heard on the radio. And have radio fight daily to give me a voice. It is such a dream.
"Also @joshkerrmusic @jasonaduke @RyanGriffinLive .... YOU GUYS JUST WROTE A NUMBER ONE WHAT ...," Ballerini adds, along with a string of emojis, including a heart and a party noisemaker.
"These moments are so precious and cherished, and ones that I'll hold in my heart forever. Sending giant hugs to everyone who has played this song on the radio, turned it up on the radio, sang it sassily to the person they like, downloaded it and supported it," the singer writes. "We just made history together. Gonna go cry now."
Ballerini released "Dibs" as her sophomore single in July. In June, her debut single, "Love Me Like You Mean It," hit No. 1 and set a new record as the first the first debut single from a solo female artist to top the chart since Carrie Underwood's "Jesus, Take the Wheel" in 2006.
""[I'm] really excited and hopeful for it," Ballerini told The Boot in September of "Dibs." "It's a little bit nerve-wracking though, because, No. 1, that's all you can get. You can't go plus that."
"The next single is my favorite song on the record," Ballerini admits. "In my heart, I knew this is the one I have to release. And I think right when people think they might have me pegged, I kind of want to change their minds."